October 11, 2023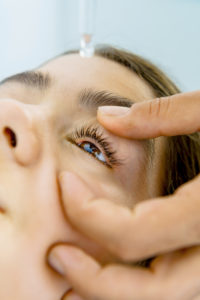 BRIDGEWATER, N.J. — Vyluma has released the results from the second stage of Phase III of its CHAMP (Childhood Atropine for Myopia Progression) Study, which is testing the efficacy of NVK002, its low-dose atropine solution. Analysis of the results of this multi-center, international study conducted after four years of treatment and follow up show continued strong safety, the absence of rebound upon washout of the study drug, and continued efficacy for NVK002 as a potential treatment for myopia in children.
"With the completion of the second and final phase of CHAMP, Vyluma continues its progress towards bringing NVK002 forward as an important new, first-in-class pharmaceutical treatment option for children with myopia. The New Drug Application for NVK002 is currently under review with the FDA, and a decision is expected in January 2024," said Vyluma Founder and Chairman, Navneet Puri, PhD.  
During the fourth year of the study, both doses of NVK002 — the 0.01% and 0.02% concentrations — continued to exhibit a strong safety profile with a low level (8% incidence) of Treatment Emergent Adverse Events (TAES). There was also no evidence of meaningful rebound in subjects who had discontinued active treatment and were washed out over one year. In year four, NVK002 0.01% data indicate a continued widening of the previously reported treatment effect1 in both the mean change from baseline in spherical equivalent refraction and mean change from baseline in axial length endpoints when compared to a matched historical placebo group. There was no evidence of tachyphylaxis in the treatment effect after four years. 
In June 2023, Vyluma announced that the FDA had accepted for review the New Drug Application for NVK002. A Prescription Drug User Fee Act (PDUFA) goal date of January 31, 2024, has been assigned by FDA.  
References
Zadnik K., Schulman E., Flitcroft I., et al. Efficacy and Safety of 0.01% and 0.02% Atropine for the  Treatment of Pediatric Myopia Progression Over 3 Years: A Randomized Clinical Trial.

JAMA  Ophthalmol.

Published online June 01, 2023. doi:10.1001/jamaophthalmol.2023.2097