July 22, 2020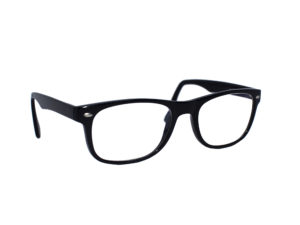 Kubota Vision Inc., a clinical-stage ophthalmology company and wholly owned subsidiary of Kubota Pharmaceutical Holdings Co., Ltd., today announced that the company and The Research Foundation for the State University of New York (SUNY) have entered into a research agreement to conduct and carry out the testing and characterization of the company's investigational, wearable myopia-control device based on Kubota Glasses technology to further evaluate its effects on choroidal thickness and axial length.
Kubota Vision conducted a clinical study in early 2020 with an electronic tabletop optical projection device that embodied Kubota Glasses technology. The results of the study demonstrated that axial length decreases with the application of projected myopically defocused images in the test eye compared to the control eye, which has not been reported in the literature. The company initiated a proof-of-concept (POC) clinical study to validate the concept of a wearable myopia-control device based on Kubota Glasses technology in June 2020. A wearable prototype is expected to be available by the end of 2020.
The Research Foundation for SUNY is the largest comprehensive university-connected research foundation in the country. SUNY is the nation's largest comprehensive system of higher education with over 7,000 degree and certificate programs at 64 unique campuses serving over 400,000 students. This project will be carried out by Sharon Park Keh, OD, FAAO, an assistant clinical professor at the SUNY College of Optometry, as the principal investigator. She has acted as a clinical investigator on various contact lens and myopia control studies and is a preceptor and instructor in the University Eye Clinic's contact lens clinics.
Ryo Kubota, MD, PhD, chairman, president and CEO of Kubota Vision Inc., stated, "We are excited to collaborate with one of the historic and yet highly prestigious vision centers. The Foundation's global network will provide expertise to our Kubota Glasses technology to enhance and improve its development. We are looking forward to the exciting time ahead."