July 17, 2020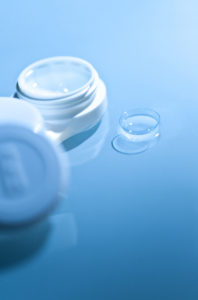 Johnson & Johnson Vision has received FDA's Breakthrough Device designation for its myopia control lens, Chris DelOrefice, Johnson & Johnson's vice president for investor relations, said during a Q2 earnings call on July 16.
DelOrefice said J&J's contact lens business has had "consistent strong performance" the past four years and is myopia control lens is part of that success. "It's a franchise we feel very strong about going into the future," he said.
According to the FDA website The Breakthrough Devices Program is a voluntary program for certain medical devices and device-led combination products that provide for more effective treatment or diagnosis of life-threatening or irreversibly debilitating diseases or conditions.
Meghan Harding, manager of North America Communications for Johnson & Johnson Vision, shared this statement from the company: "The incidence of myopia is rising at an alarming rate around the world and left unchecked, the human and financial toll will skyrocket in coming decades. Johnson & Johnson Vision is committed to taking a multi-disciplinary approach to changing the trajectory of myopia, including a robust internal R&D program. Our program received the US FDA breakthrough device designation, providing for an interactive and timely review of our pivotal clinical trial protocols and communications with the agency throughout the development process. We remain dedicated to bringing breakthrough products to patients around the world and are optimistic about the future of eye health."
In June Johnson & Johnson Vision announced new clinical research on myopia progression in children and detailed significant child myopia screening and education progress in the Asia Pacific region. The clinical research and public health programs are part of the comprehensive Myopia research collaboration with the Singapore Eye Research Institute (SERI) and Singapore National Eye Centre (SNEC) launched in April 2019.
"Globally, for parents of children with myopia, and eye care professionals, an important takeaway is the need for myopic patients to receive regular annual check-ups," said study lead author Noel Brennan, PhD, Global Lead, Myopia Control, Johnson & Johnson Vision. "While myopia progression rates will naturally be followed from year to year, it is also important that eye care professionals consider age of myopia onset and parental myopia."