October 20, 2020
Bridgewater, NJ (USA) and Hong Kong S.A.R., October 20, 2020 – Nevakar Inc., a privately held, late-stage, biopharmaceutical company developing multiple innovative medications in the ophthalmic and hospital injectable areas, and Zhaoke (Hong Kong) Ophthalmology Pharmaceutical Ltd. (ZKO) announced today that they have recently entered into an exclusive licensing agreement for the development and commercialization of Nevakar's NVK-002 in Greater China (The People's Republic of China [PRC], Hong Kong SAR, Macau SAR and Taiwan), South Korea and the Southeast Asian territories.*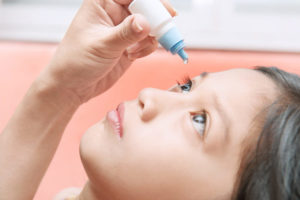 NVK-002 is a novel topical eye treatment for slowing the progression of myopia in children and is currently under clinical evaluation in the CHAMP study, a Phase 3 clinical trial being carried out in the U.S. and Europe.
Under the terms of the agreement, ZKO will develop and obtain regulatory approval for NVK-002 in the contractual territory, where ZKO will manufacture, launch, distribute and support the commercialization of the product. In total, Nevakar has the potential to receive up to U.S. $102,000,000 upon the successful attainment of several key regulatory and sales milestones. In addition, Nevakar will be entitled to tiered sales-based royalty payments on future net sales of NVK-002 in the contractual territory.
"We are very pleased and excited to enter into this long-term collaboration with Zhaoke Ophthalmology," stated Navneet Puri, PhD, Founder, Chairman and Chief Executive Officer of Nevakar. "Zhaoke Ophthalmology has a strong foundation in ophthalmology and is an emerging leader in the integrated eye care field in the PRC and Asia. There are over 100 million children with myopia in China today. If approved, NVK-002 could be the first pharmaceutical treatment for slowing myopia progression and preserving vision in these children. We expect that with its focus on and local knowledge of ophthalmology and the strength of Zhaoke Ophthalmology's regulatory and commercial organization, NVK-002 will have a sustainable first mover advantage in all of the partnered markets."
"Nevakar's NVK-002 is the most advanced innovative atropine product in development for the treatment of myopia," said Dr. Benjamin Li, PhD, Chairman and Chief Executive Officer of Zhaoke Ophthalmology Limited. "In-licensing of NVK-002 not only puts Zhaoke Ophthalmology in the leading position in the fight against myopia in China, Southeast Asia and South Korea but also strengthens its already comprehensive pipeline in ophthalmology."
Locust Walk LP acted as financial advisors, and Morgan, Lewis & Bockius LLP served as legal counsel for Nevakar.
*Southeast Asian territories include Brunei, Burma (Myanmar), Cambodia, Timor-Leste, Indonesia, Laos, Malaysia, the Philippines, Singapore, Thailand and Vietnam.