October 27, 2020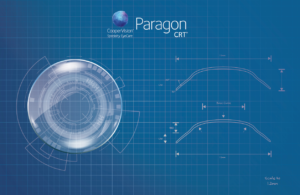 Blanchard Contact Lenses, a CooperVision Specialty EyeCare company, announced today that it has expanded its product portfolio in the United States to include Paragon CRT and Paragon CRT Dual Axis orthokeratology lenses.
Paragon CRT and Paragon CRT Dual Axis are reverse geometry corneal lenses manufactured in high-Dk gas permeable lens material for myopia management. In 2002, Paragon's lens designs and material (HDS 100) were the first to receive FDA approval for overnight wear with no age restrictions, up to -6.00D of myopic correction (with or without astigmatism) and 1.75D of astigmatic correction.
"We are pleased to further diversify our specialty lens product offerings with Paragon's innovative CRT and Dual Axis ortho-k designs," said Jean Blanchard, President of Blanchard Contact Lenses. "With myopia growing at epidemic rates, myopia management is becoming one of the essential options for eye care professionals to add to their practice. More broadly, adopting both ortho-k and scleral lenses will allow practitioners to improve the lives and vision of patients of all ages, while making them powerhouses in the specialty eye care field."
Paragon Vision Sciences is a world leader in orthokeratology specialty contact lenses and oxygen permeable contact lens polymers.  To date, Paragon has distributed over 1.5 million Paragon CRT and Dual Axis contact lenses in more than 50 countries worldwide.