October 27, 2023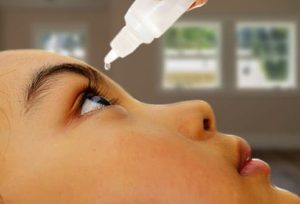 SALT LAKE CITY — iVeena Delivery Systems' Dr. Sarah Molokhia, vice president of research and development, was awarded a National Eye Institute (NEI) Phase 1 Small Business Innovative Research (SBIR) grant of $345,000 for iVeena's progressive myopia control drug candidate IVMED-85. In addition to her work with iVeena, Dr. Molokhia also serves as an adjunct assistant professor at the Department of Pharmaceutics and Pharmaceutical Chemistry at the University of Utah.
IVMED-85 is an experimental topical eye drop that is designed to be administered twice daily to slow the progression of myopia in children. The formulation contains copper intended for treatment of pediatric myopia. Copper ion is a cofactor for lysyl oxidase (LOX) activity, which mediates physiologic collagen crosslinking and is reduced in myopic sclera. IVMED-85 will be the first eye drop inducing both scleral and corneal crosslinking for myopia control.
"The NIH and NEI have been extremely supportive of our topical eye drop for treatment of progressive myopia," Dr. Molokhia said. "This grant supports IND enabling activities."
NIH NEI Principal Investigator(s): Sarah Abdulla Molokhia, PhD. Project Title: Topical Eye Drops Increasing Lysyl Oxidase Activity to Control Myopia, 1R43EY034770-01.