October 15, 2021
By Bala Ambati, MD, PhD, President and Founder, iVeena & Sarah Molokhia, RPh, PhD, VP for Research & Development, iVeena
IVMED-85 should increase LOX activity,  flatten the cornea, stiffen the sclera, and reduce axial elongation, all of which could alter the lifetime trajectory of myopia.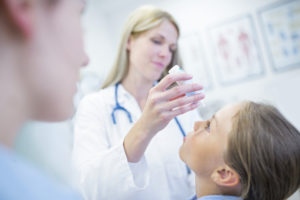 iVeena Delivery Systems, Inc. is a privately held, clinical-stage ophthalmology company developing non-surgical, non-invasive, pharmacologic innovations. These novel disease-modifying interventions address significant unmet needs in the treatment of corneal disease and myopic conditions. 
One of the lead pharmaceutical products currently in development is IVMED-85 for myopia. Pediatric myopia is progressive and can lead to sight-threatening conditions in later life, including retinal detachment, myopic maculopathy, glaucoma, and cataracts. A pharmacologic treatment, such as IVMED-85, could change the future course of disease progression over a lifetime. 
Current treatment of myopia in children includes low-dose atropine, soft multifocal contact lenses, and orthokeratology lenses. IVMED-85, if approved, does not require surgery, implants, or corneal scraping, and it does not need a UV source or additional devices. It has a strong safety and low toxicity profile, which would help avoid risks or side effects, and it has the potential for rapid near-term benefits that can be sustained long-term. 
The proposed mechanism of action of topical IVMED-85 is to increase lysyl oxidase (LOX), which is the enzyme that mediates natural corneal and scleral collagen crosslinking. Lysyl oxidase reduction is present in pathologic sclera myopia, along with scleral thinning and elongation. IVMED-85 should increase LOX activity, flatten the cornea, stiffen the sclera, and reduce axial elongation, all of which could alter the lifetime trajectory of myopia. 
How It Started
We started developing IVMED-85 when we learned that we could increase scleral crosslinking as well as corneal crosslinking. This observation correlated directly with biochemical evidence of increased scleral stiffness in animals and spurred our initial testing in guinea pigs. We started testing IVMED-85 on guinea pigs for several reasons: they are easy to maintain and breed, they have large pupils and large eyes, the guinea pig model is currently on the rise and is the most common animal model for myopia in Asian labs, and some guinea pig strains also have a genetic model of myopia. 
How It Works
We demonstrated that lysinonorleucine (LNL), a biomarker of collagen crosslinking, increased in the sclera with IVMED-85 treatment. This directly correlated with a reduction of scleral compliance. Compliance is the opposite of rigidity; when you decrease compliance, you increase scleral stiffening or rigidity. Previous studies have confirmed that scleral tissue from myopic eyes is biomechanically weakened with increased creep compliance compared to the sclera from normal eyes. In contrast, IVMED-85 reduces creep compliance and increases scleral rigidity. 
In measuring ocular biometry, we demonstrated that IVMED-85 reduced vitreous chamber depth and axial elongation. This was correlated with a significant hyperopic shift relative to control. Changing the refraction and reducing the lengthening of the eye could be a significant meaningful impact in the treatment of children who experience progressive myopia. 
What to Expect in the Future
Over the next few years, we have plans to move forward with the testing and development of IVMED-85. After consultation with the FDA, we intend to initiate a GLP toxicology study and a Phase 1/2a clinical trial. In our Phase 1/2a trial design, we will follow patients for 18 months with a primary endpoint at one year. Ongoing phase 3 clinical trials in progressive myopia suggest a three-year primary endpoint to satisfy regulatory requirements.
This development plan positions us very well to address the growing childhood myopia epidemic, as there will be plenty of patients who need treatment. In addition to children, one could easily envision this eyedrop being used on adult patients who are not LASIK candidates with low amounts of correction.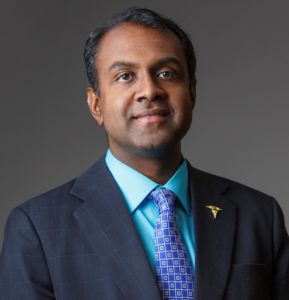 Balamurali K. Ambati, MD, PhD, is Professor of Ophthalmology at the University of Oregon and President of Pacific Clear Vision Institute. He is a clinician-scientist, conducting research in drug delivery, ocular angiogenesis, and he has co-founded iVeena, a start-up focused on developing an implant for drop-free cataract surgery and a topical drop for keratoconus. Dr. Ambati completed his residency at Harvard and fellowship at Duke, and he has been in practice for 17 years as a cataract, cornea, and refractive surgeon.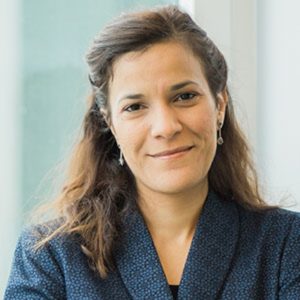 Sarah Molokhia, RPh, PhD, is the Vice President of Research and Development in iVeena Delivery Systems.  She is also an Adjunct Assistant Professor at the Department of Pharmaceutics and Pharmaceutical Chemistry at the University of Utah. Her research focus is in developing ophthalmic pharmacological interventions for cornea diseases and myopic conditions. She has accomplished over $10M worth of NIH research grants. Her expertise is in transscleral drug delivery, ocular MRI imaging, and ocular pharmacokinetics.