February 1, 2021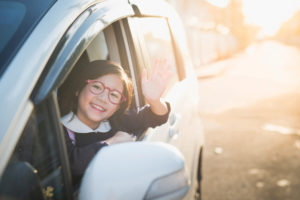 WREXHAM, U.K. – HOYA Vision Care U.K. has introduced the MiYOSMART lens as a non-invasive myopia management solution for children of all ages. The science behind the new lens is HOYA's patented Defocus Incorporated Multiple Segments (D.I.M.S) technology, which works by creating a myopic defocus effect that slows myopia progression and axial elongation in myopic children.
Results from a two-year randomized clinical trial conducted in Hong Kong demonstrated that children wearing D.I.M.S spectacle lenses had a reduction of 60 percent of their myopia progression compared to those wearing single vision lenses.
The MiYOSMART lens was developed in collaboration with the Hong Kong Polytechnic University.
"We're extremely proud to announce MiYOSMART to the U.K. and Ireland as the myopia management option that optometry professionals have been waiting for," said Andrew Sanders, Professional Service Director at HOYA UK. "The introduction of such an effective treatment only emphasizes HOYA's innovatory stance within the optical industry, and we truly can't wait to see the difference it will make."
The D.I.M.S. technology has already been recognized with awards, including the Silmo d'Or in October 2020 and the Grand Prize, Grand Award, and Gold Medal at the 46th International Exhibition of Inventions of Geneva in April 2018.
MiYOSMART incorporates the technology into a lens that features a low-maintenance multi-coating that is water repellent, easy to clean, and durable. The lens material offers UV protection and also provides another layer of eye protection for children due to its impact resistance.
Already available in Canada, MiYOSMART lenses are not yet available in the United States.