sponsored content
July 15, 2022
By Moshe Mendelson, OD, FIAO, and David Mark, MD
It's crucial that patients are aware of the signs and symptoms of any potential retinal damage and that they remain diligent in adhering to their annual comprehensive eye exams. Focusing on those two essential things has enabled us to have great success with our LASIK patients.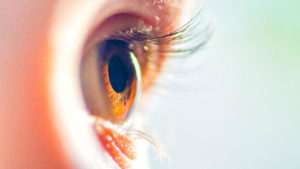 When consulting with LASIK patients, the education and preparation before the procedure are of the utmost importance. Most patients interested in LASIK are myopes, and we always start with an evaluation of the eye. While we certainly talk about LASIK at this stage, we talk with every patient who comes in — whether they want contact lenses, glasses, or LASIK — about their myopia, what it is, and what it means. 
We start by explaining that the nearsighted eye is longer than the standard eye, and there are ultimately two factors that make you nearsighted — the length of the eye and the shape of the cornea. We can do something about the shape of the cornea with LASIK, but that procedure won't change the length of the eye. So, even if we perform LASIK, it's still a myopic eye with a longer axial length.
LASIK has evolved over the years, especially in regards to safety and the range of patients who can benefit from the procedure. We can now treat myopia, astigmatism, and hyperopia. Patients must be at least 18 years old and have demonstrated stability of their refractive error. There is no upper age limit for LASIK. In patients with presbyopia, monovision correction can be performed so that both distance and near vision are corrected (one eye for distance and the other for near). This arrangement works for most patients, though we recommend a trial beforehand to be sure it works for the individual patient.
Retinal Risks
While LASIK patients are often eager to become less dependent on their glasses or contacts, we explain to every surgical patient that their eye health is still critical. When the eye is longer, the retina is stretched, making parts of the retina thinner. Over time, this can make the retina more susceptible to developing holes or tears. Whether a patient comes in for LASIK or standard myopia treatment, we always explain to them that the nearsighted eye must be examined at least every year for retinal tears, detachments, and myopic macular degeneration. 
We also communicate to our myopic patients to come into the office if they notice anything uncomfortable or different in their eyes following the LASIK procedure. If they start developing new floaters or flashing lights, these could be signs of retinal damage. Though many patients disregard the warning, they need to understand that even though we reshape the cornea with LASIK, that does little to change the length of the eye, and it certainly doesn't affect the retinal thinning in a myopic eye. Sometimes during dilated retinal exams, we'll notice lattice retinal degeneration, which shows up as a hatch mark pigmentation. When the retina is very thin, we often see the start of a little hole that may not need to be addressed immediately. But again, we can't emphasize to our patients enough that the nearsighted eye doesn't change with LASIK surgery. Even though they no longer need glasses or contact lenses, their eye is physically still myopic. 
Patient Education
When it comes to educating patients on some of these long-term eye health risks that still exist after getting LASIK, we've found that several different things are beneficial. For starters, our patients have responded much better to a verbal discussion in the office than to brochures or other literature. We like to do a simple Google search in the exam room or even write down the names — such as lattice retinal degeneration or retinal detachment — and tell them to do some homework independently. Once they see an image of what that looks like, it usually scares them enough to keep coming back for their annual eye exams. 
When we're in the office together, we encourage patients to take pictures of what we're showing them on the computer and read more about it at home when they have the time. Letting them see the image and re-explaining all of the risks we discussed earlier in the exam usually helps them better understand the importance of keeping up with their eye exams. 
We also have a model eye in each exam room that we've found to be very helpful when talking to patients about some of these eye health risks. We can use the eye model to explain where the cornea is, where the lens of the eye is, and where the retina is. That gives them more visual confirmation of what we're talking about and helps them understand what can happen to their eyes. 
Most patients are surprised to hear about these long-term eye health risks and haven't thought through what it means to do LASIK before coming into the office. They think that once they have the procedure, they're cured, and we have to educate them that those risks — glaucoma, macular degeneration, retinal detachments — don't just go away once they have the surgery. None of our patients have ever declined to have LASIK once they hear about these eye health risks, as many are eager to get rid of their glasses and contacts. 
Patients and doctors should understand the risks involved when following myopic conditions. There is a small but real long-term risk of retinal tears and detachment, and the liability for missing it is substantial. Therefore, regular eye examinations as well as an understanding of the signs and symptoms of retinal problems is important.
Setting Patients Up for Success
When talking with patients interested in LASIK, one of the first things we tell them is to read the FDA consent form because it's going to sound so terrible. They list every bad thing that could happen, and we reassure them that we've never had any of these experiences with our patients and that safety always comes first. We have to be cautious every step of the way. The eye's health is the most important thing, and every eye is different, so there's always a conversation before the procedure to ensure that the patient understands the potential eye health risks. During the preparation stages, we also check the patient's contact lens or glasses prescriptions over the past several months to ensure that it's been stable. 
Once they undergo the procedure, we'll see them one day post-op, one week later, and one month later. We always tell them that the actual healing period for LASIK is three months because after you cut the nerves, they need time to grow back and properly heal. If everything looks good at the one-month check-up, we usually don't see patients again until their annual check-up. At that point, we'll do a dilated examination of the retina and ensure no sign of glaucoma, cataracts, etc. This helps the patient understand that the benefit of LASIK is getting rid of glasses or contacts, but it's still business as usual in terms of their annual exams. 
It's crucial that patients are aware of the signs and symptoms of any potential retinal damage and that they remain diligent in adhering to their annual comprehensive eye exams. Focusing on those two essential things has enabled us to have great success with our LASIK patients. 
This article is sponsored by EssilorLuxottica.
| | |
| --- | --- |
| | Moshe Mendelson OD, FIAOMC, is a Fellow of the International Academy of Orthokeratology and Myopia Control, and the CEO of Silicon Valley Eye Physicians Medical Group in Sunnyvale, Calif. |
| | |
| --- | --- |
| | David Mark, MD, received his MD at Stanford. He served on the Stanford faculty and trained in Cornea at Harvard (Mass. Eye and Ear) while doing research at MIT. He currently teaches surgery to Stanford residents, while volunteering at the VA Medical Center. His private practice in Sunnyvale, Calif., is uncommon in that it is an equal partnership between ophthalmology and optometry. He has published several publications and is a member of several medical societies. |