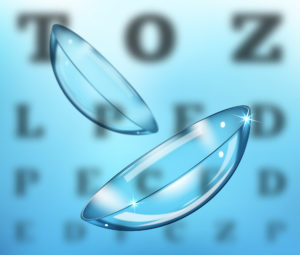 April 7, 2020
To address the continuing need for myopia management during this time of social distancing, Euclid Systems Corp. presented a Facebook Live event on the subject of "Managing the Ortho-K Patient When You Can't See Them In the Office."
You can view the event here: https://www.facebook.com/euclidsys/videos/2528646800573806/
Industry experts David Kading, OD, FAAO, FCLSA, and Kevin Chan, OD, MS, FAAO, joined moderator Craig Norman, FCLSA, to discuss managing Ortho-K patients remotely as we all navigate COVID-19.
In addition to covering broad topics applicable to all practices these days, such as telemedicine and protective equipment, the participants focused specifically on myopia management, answering questions such as: How are you managing ortho-k patients during the fitting process? and How are you handling the need for replacement ortho-k lenses?
Dr. Kading shared information about his practice's annual agreement for replacement ortho-k lenses: "We're encouraging those individuals to go ahead and replace the lenses, and we'll go ahead and grandfather that visit in when things start back up."
Dr. Chan reminded listeners to not forget atropine and to help the patient and the pharmacy to remain in communication so they don't miss a refill and make sure they do not stop drops right away.
"Be prepared for when things start back up, and make sure patients feel taken care of," added Dr. Kading, "and when things start back up, make sure we're managing myopia as best we can."
To view the entire discussion about maintaining myopia management these days and how the participant's practices are coping in general to keep both patients and staff informed and engaged, click here: https://www.facebook.com/euclidsys/videos/2528646800573806/
Euclid will host another Facebook Live event Tuesday, April 14 from 1:30pm to 2:00pm at https://www.facebook.com/euclidsys/. The presentation will appear on Facebook Live; no registration is necessary.