April 1, 2021
By Erin S. Tomiyama, OD, MS, and Kathryn Richdale, OD, PhD
"Until all eye care providers implement myopia management, there is a need for co-management to occur."
With the prevalence of myopia increasing rapidly, there is a need for all health care providers to understand what treatment options are available to slow progression. Myopia management should become the standard of care for myopic children. Nevertheless, a recent survey showed that over half (52 percent) of progressing myopes were still prescribed single vision spectacles or contact lenses.1 While this was an improvement from the 68 percent that this study group reported four years prior,2 it still leaves the majority of children unmanaged.
What Are the Roadblocks to Co-management?
Despite the increase in awareness of myopia management by optometrists and ophthalmologists, there are still barriers to implementation. Some of the most common reasons cited by practitioners for not adopting myopia control strategies into their practice are increased cost and inadequate information about modalities.1 Until all eye care providers implement myopia management, there is a need for co-management to occur.
Too often in eye care, there is an either/or proposition whereby either one optometrist or ophthalmologist fully manages the patient with little to no cross-professional collaboration. This situation likely occurs because the providers are afraid that they will lose their patients if they refer them elsewhere. This mindset may be the greatest hindrance to productive collaboration. With the expansion of technology and training over the past few decades, optometrists and ophthalmologists may have different levels of knowledge, comfort, and interest in implementing myopia control into their practices. The lack of appropriate but expensive equipment such as corneal topographers or optical biometers to manage myopia progression may be another reason to co-manage with an ophthalmologist. Sharing resources, such as equipment, may help forge a stronger relationship. However, depending on the distance between practices, it may not be ideal for the patient to travel to both practices. Fortunately, axial length testing could be performed as infrequently as once a year.3
The Benefits of Collaborative Eye Care
In our practice at the University of Houston College of Optometry, we offer full-scope myopia management. Analysis of our patients seen in the last five years reveals that 30 percent were prescribed multifocal contact lenses, 38 percent orthokeratology, 7 percent atropine or bifocal glasses, and 25 percent a combination of treatments. A recently published study that surveyed pediatric ophthalmologists from around the world showed that pharmacological intervention was the most popular modality amongst those who treat myopia, except in Europe and Central Asia, where optical intervention was preferred.4 Optometry practices may fit a larger percentage of multifocal and orthokeratology lenses for myopia control due to their greater training and experiences with contact lenses.5
Optometrists should also consider extending co-management to pediatricians and school nurses. These professionals see children routinely for well-child and developmental care. They often refer children who are having vision issues based on screenings but should also be made aware of the benefits of myopia control so they can help further educate parents on the risks of myopia and the benefits of early management. 
The referral and co-management process will vary depending on the level of myopia management offered and the type of referring provider. Creating a referral brochure describing which treatments are offered and a form to refer patients (Figure 1) could be helpful for referring providers. These could be distributed to local pediatricians, school nurses, optometrists, and ophthalmologists not offering myopia management. The referral form should be clear as to if and when the referring doctor wants to see the patient back and how they would like to co-manage the patient. For example, myopia management should include a cycloplegic examination at least annually. Therefore, it should be clear which doctor will perform an internal ocular health examination to avoid unnecessary repetitive testing.  
Appropriate Testing is Critical
Often in our consultations or initial myopia management examinations, we find children with significant binocular vision or accommodative issues. Both multifocal6 and orthokeratology lenses7 may exacerbate these issues as they have been suggested to make children more exophoric and decrease accommodative responses. There is limited information on the effects of low-dose atropine, but current studies are evaluating this. If the optometrist managing their myopia does not offer vision therapy, these children should also be referred to one who does. Developing a strong co-management relationship with a pediatric vision therapy practice can also be an excellent way to expand referral for myopia management. 
Optometrists may also want to consider referring high myopes for genetic testing for syndromic myopia. Genetics play a significant role in myopia progression, but research has shown that there are over 150 genetic variants for myopia.8 A referral for genetic testing may shed some light on the patient's condition. However, until a standard genetic testing protocol is developed for myopia, this would require working with a genetic counselor on a case-by-case basis. There is a lack of research to demonstrate the efficacy of our current treatment options in high myopes, but one recent paper suggests 0.5 percent atropine may be effective.9 Hopefully, future research will provide more information on appropriate genetic testing and treatment for syndromic or pathological myopia.
Fellow Health Care Professionals Can Help 
One of the keys to successful co-management is communication and establishing clear expectations for care. The optometrist providing myopia management may wish to share the results of pivotal research studies that guided their evidence-based practice. Peer-reviewed scientific research can support starting with 0.05 percent atropine10 and using higher add powers with center distance multifocal contact lenses.11 The optometrist could send a report to the referring or co-managing doctor to share their findings and evidence-based treatment plan. 
Being proactive and educating other health care providers on this advancing field will further instill trust in the relationship. Optometrists may also consider hosting lectures to share the latest knowledge on myopia management and the services they provide. This would help establish the optometrist as an expert in the field and build relationships with other potential referring doctors.
Ultimately, the either/or paradigm for myopia management should be replaced with productive co-management between not only eye care providers but all pediatric health care professionals. With successful collaboration, myopia management can become the standard of care for all myopic children.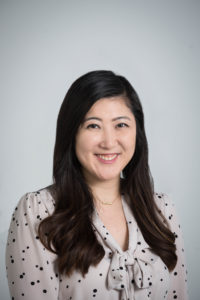 Erin S. Tomiyama, OD, MS, is a teaching fellow and doctoral student at the University of Houston College of Optometry. She received her OD from Marshall B. Ketchum University and completed her Cornea and Contact Lens residency at the University of Houston.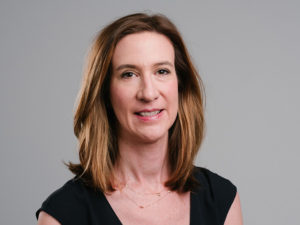 Kathryn Richdale, OD, PhD, is an Associate Professor and Co-Director of the Myopia Management Service at the University of Houston College of Optometry. She received her OD, PhD, and Cornea and Contact Lens Advanced Practice Fellowship from The Ohio State University and is a Diplomate of the American Academy of Optometry Cornea, Contact Lenses and Refractive Technologies Section.
References