October 2, 2019
By Peter Wagner
PhD candidate, Brien Holden Vision Institute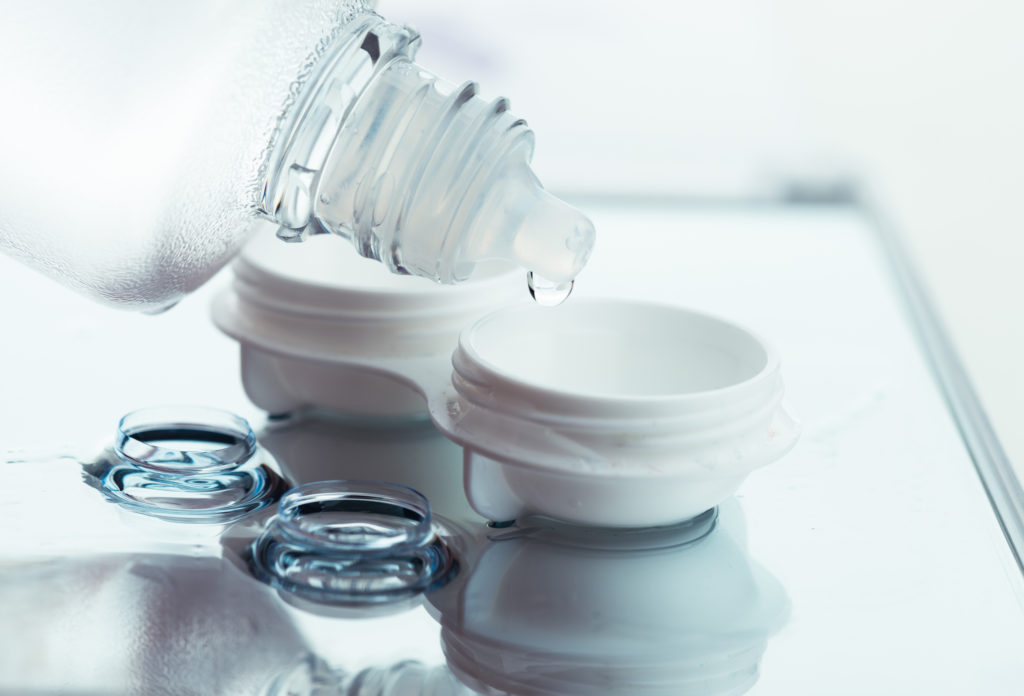 Combined interventions for myopia will potentially influence the standard of care as we know it today, yet the efficacy of such treatments is still to be explored. The "Bifocal & Atropine in Myopia Study: Baseline Data and Methods" (BAM) by Huang et al. investigates combined interventions of distance centre soft bifocal contact lenses and low dose atropine. BAM is ancillary to the clinical trial "Bifocal Lenses in Nearsighted Kids study" and describes baseline characteristics, study methods and effects of the combined treatment at early stages.
Huang et al. argues that both optical defocus and atropine can cause changes in choroidal thickness – a measure that correlates with changes in axial elongation, the cause of myopia – and therefore hypothesizes that such a combined treatment is more effective than either in isolation. In addition, Huang et al. aim to carry out the first study to assess the relationship between early short-term changes in choroidal thickness and long-term myopia progression in children.
Out of 73 participating subjects at baseline visit, 49 children enrolled in the 3-year study and showed a high level of compliance to study guidelines after the initial 3 weeks. Though the treatment influenced contrast sensitivity and phoria status of the eye, a survey completed after 3 weeks indicated good vision, comfort, and satisfaction with contact lenses wear. In regards to atropine adverse effects, no reported discomfort warranted discontinuation. Results of "Bifocal & Atropine in Myopia Study" will be compared with the "Bifocal Lenses in Nearsighted Kids Study" and may serve as justification for future randomized clinical trials that use combination treatments.
The combination of optical and pharmacological treatments might be a pathway to better consumer care in myopia control and "Bifocal & Atropine in Myopia Study" is an exciting milestone on this journey.
Abstract
Bifocal & Atropine in Myopia Study: Baseline Data and Methods
Juan Huang, PhD, OD, FAAO, Donald O. Mutti, OD, PhD, FAAO Lisa A. Jones-Jordan, PhD, FAAO and Jeffrey J. Walline, OD, PhD, FAAO
SIGNIFICANCE: The Bifocal & Atropine in Myopia (BAM) study aims to determine whether combining 0.01% atropine and +2.50-diopter add center-distance soft bifocal contact lenses (SBCL) slows myopia progression more than SBCL alone. The results could provide significant information on the myopia control effect of combining optical and pharmacological treatments.
PURPOSE: This article describes the subject characteristics at baseline, the study methods, and the short-term effects of this combination treatment on visual acuity (VA) and vision-related outcomes.
METHODS: Subjects from the BAM study who met the baseline eligibility criteria were dispensed the combination treatment for 2 weeks to determine final eligibility. Outcome measures included VA at near and distance (Bailey- Lovie logMAR charts), near phoria (modified Thorington), accommodative lag (Grand SeikoWAM-5500), and pupil size (NeurOptics VIP-200 Pupillometer). Compliance was monitored using surveys. Two subgroups in the Bifocal Lenses In Nearsighted Kids study, single-vision contact lens wearers and those who wore +2.50-diopter add SBCL, will serve as the age-matched historical controls for BAM study.
RESULTS: Forty-nine BAM subjects (9.6 ± 1.4 years) were enrolled; mean spherical equivalent cycloplegic autorefraction was −2.33 ± 1.03 diopters. After 2 weeks of treatment, the best-corrected low-contrast (10% Michelson) distance VA was reduced (pre-treatment, +0.09 ± 0.07; post-treatment, +0.16 ± 0.08; P <.0001), but the high-contrast VA at near or distance was unaffected. Near phoria increased by approximately 2△ in the exo direction (P= .01), but the accommodative lag was unchanged. The pupil size was not significantly different between pre-treatment and post-treatment of either the photopic or mesopic condition. Surveys indicated that the subjects wore SBCL 77 ± 22% of waking hours and used atropine 6.4 ± 0.7 days per week.
 CONCLUSIONS: Two weeks of combination treatment reduced low-contrast distance VA and increased near exophoria slightly, but the subjects were compliant and tolerated the treatment well.
Huang, J., Mutti, D. O., Jones-Jordan, L. A., & Walline, J. J. (2019). Bifocal & Atropine in Myopia Study: Baseline Data and Methods. Optometry and Vision Science, 96(5), 335-344.
DOI: 10.1097/OPX.0000000000001378