August 16, 2021
By Katherine Schuetz, OD; RevolutionEYES and Little Eyes Pediatric Eye Care, Carmel, IN
As our profession learns to embrace the data, our responsibility as providers, and the possibilities myopia management allows for our patients, optometry only wins.
My professional career in optometry began over 20 years ago, but my experience in myopia management started within the last six years. In my early days in the field, I got a taste of several different facets of eye care by working in a retail office, a LASIK specialty center, and a family practice. Then, after several years at my current practice, my colleagues and I worked to create a pediatric primary care practice, which is how my experience with myopia management started.
Having a pediatric practice made myopia management paramount. We watched most of our myopia patients progress more and more each year, and I knew I had to put in the work to help these young patients. In the early stages of offering myopia care, we started patients on soft multifocal contact lenses, but it was more of an experiment to see how the patients would progress with this treatment modality. After a year or so, I knew it was time to really get to work and do everything possible to get my myopia patients the highest quality of care. I started by attending Vision By Design about six years ago, and the wealth of information I received at that meeting from the AAOMC (American Academy of Orthokeratology and Myopia Control) kickstarted my knowledge base and enthusiasm.
Getting Serious About Myopia Management
Soft multifocal contact lenses were the first myopia management strategy I implemented with my patients. I still have several patients from those early days who continue to have success with them. We use several multifocal contacts, including MiSight 1 day and NaturalVue. While prescribing multifocal contact lenses did not require much of a learning curve, I needed to put in the work when I wanted to offer my patients other myopia management treatments.
Starting orthokeratology was a significant commitment to ourselves and our patients. Being an OrthoK provider is not something you can do successfully without doing many cases and taking the time to learn and stay educated regularly. I had a lot of homework to do before we even had our first OrthoK patient. As an OrthoK practitioner, you want to learn about multiple designs, so I got certified with Paragon, Contex, and Euclid. Then I found ArtGOV through Vision By Design and spent time understanding that design. I recently went through a weekly online seminar over six weeks through ArtGOV, and I also spend a fair amount of time on the AAOMC email threads and reading updates through resources such as Review of Myopia Management and Myopia Profile. There is so much happening with myopia management from a research perspective, and it very much impacts my clinical approach. The homework never stops these days, but it always benefits my patients and my practice.
Since we started, we have never regretted adding OrthoK and myopia management to our practice. Introducing OrthoK naturally led to discussing low-dose atropine and the soft contact lens options with our patients. Now we can skillfully identify which patients are the right fit for a particular myopia management option.
A critical component of offering OrthoK and myopia management treatments is having the right equipment. Getting the proper instrumentation in our office has significantly improved our ability to examine our myopic children and ensure that we provide the best eye care. Our Medmont E300  corneal topographer was instrumental in our OrthoK success, particularly initially, and we recently added biometry with a Zeiss IOL Master 500 to measure axial length. A topographer is a must-have tool for OrthoK, but the biometer applies to every myopia patient, whether we are doing MiSight, low-dose atropine, OrthoK, or even combining therapies.
Taking it Slow with Parent Education
For many parents, learning about myopia and myopia management treatments can be incredibly overwhelming. Not to mention that the price tag associated with the treatments can make parents even more hesitant to sign on immediately. I have found that giving parents a "soft sell" of myopia at the onset is likely to provide the best response and increase their likelihood of agreeing to a treatment plan. When I first detect myopia during an exam, I try not to go overboard on describing every treatment modality or all of the risks if myopia goes untreated. Instead, I give them a brief overview of what treatments are available and what I would initially recommend based on the first exam. Then, I provide them with some homework. I send them home with our myopia management handout and tell them to do some research at home. This lets them get acquainted with myopia and keeps me from getting woefully behind in my patient schedule. They get to read about the three options: low-dose atropine, soft multifocal contact lenses, and OrthoK, with brief descriptions of each. I like patients and parents to know what options are out there, even if it's not quite the time to act yet. If I am recommending a treatment, I circle my choice and explain why that is the ideal choice for their child.
From that point, I tell parents that if they want to go in-depth about myopia management and get specific about the treatments, we can schedule a myopia management consultation. During this consultation, I get into everything about their child specifically and what we can do to prevent any number of risks associated with untreated myopia. However, not every parent is receptive during this meeting. In these cases, especially when the child progresses rapidly, I tell the parents I want to schedule a follow-up in one to three months. My goal is that in that time, parents can read all of the materials I've given them on their own time, digest all of the information, feel more informed, and then we can regroup and have a much more productive conversation.
Cost is usually one of the most significant barriers for parents. I've learned that the hesitancy often comes from not having a solid grasp of myopia management and what the benefits are of starting treatment. Once parents understand the risks and implications of higher levels of myopia, they come around. Many parents understand the benefits of myopia management, but they are concerned that their child will not be willing to cooperate. That is why it is so important to have multiple myopia management options available. We also try to utilize social media and share patients' personal stories with a particular treatment method. Once we get parents' permission, it is effective marketing to show a picture of a new OrthoK patient and their big smile after a day with great uncorrected vision for the first time. It reinforces to other parents what we might be recommending for their child.
It is also usually during that second appointment where I ask parents questions about their child's lifestyle and hobbies, which helps me get a better idea of their maturity and what kind of treatment they would be best suited for. While I look at every patient on a case-by-case basis before recommending a treatment plan, I look at factors such as the age of onset of myopia, axial length, family history, outdoor time, and their rate of change thus far. It also depends on how invested the child seems. Many parents want to control their child's myopia, but if the child refuses to let them put in a retainer lens at night, we opt for low-dose atropine. We always make sure to be aware of family dynamics and the child's maturity and personality.
Improving Vision Long Term
As a practitioner, myopia management is fun and certainly a boost to any practice. Moreover, the future of myopia management is bright. As our profession learns to embrace the data, our responsibility as providers, and the possibilities myopia management allows for our patients, optometry only wins. We have such an opportunity to truly affect positive change for a lifetime by reducing ocular comorbidities from high myopia in this generation and beyond.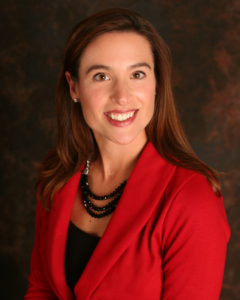 Katherine Schuetz, OD, is a private practitioner in Carmel, Ind., where she is a full-time clinician, splitting time between seeing pediatric patients at a primary care pediatric practice, Little Eyes, and teens through adults at RevolutionEYES. She is a Brilliant Futures panelist for CooperVision.