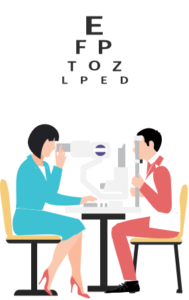 February 5, 2021
SINGAPORE – Myopia management company Plano Pte Ltd has announced a strategic partnership with Thomson X, a wholly owned subsidiary of Thomson Medical Group Ltd. The collaboration will leverage on the respective strengths of Thomson X and Plano to address and manage the rapidly increasing incidence of myopia through innovative technological solutions.
Plano is a health technology company that specializes in myopia management through education, awareness, and science-based technological interventions, which include the planoApp, a parental screen-control app, and planoEyecheck, an online optometry booking platform. Thomson X is a platform focused on enriching the current healthcare landscape through strategic partnerships and collaboration to drive growth in the health and wellness space.
Through the partnership, the Thomson Group's patients at Thomson Eye Centre in Malaysia and Thomson Paediatric Clinic and Thomson Kids in Singapore will have access to Plano's eye care solutions. In addition, the partnership will accelerate Plano's market potential through Thomson X's global partner, the Global Esports Federation, by delivering eye health services to Esports gamers who are exposed to long screen time.
The partnership will grant Thomson X an option to subscribe for an equity stake in Plano that can be exercised in three tranches over a six-year period based on certain conditions. If all three tranches are exercised, Thomson X will hold a minority stake in Plano.