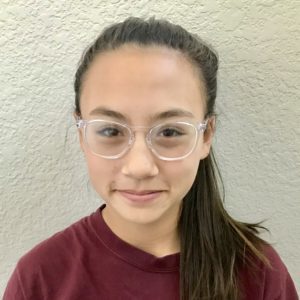 February 3, 2021
SAN RAMON, Calif. and CHARENTON-LE-PONT, France – CooperCompanies and EssilorLuxottica entered a joint venture agreement to accelerate commercialization of spectacle lenses from SightGlass Vision designed to reduce the progression of myopia in children.
The joint venture will acquire SightGlass Vision from CooperCompanies, and the closing of the acquisition and creation of the joint venture is subject to regulatory approvals and other customary closing conditions. CooperCompanies previously held a minority ownership interest in SightGlass Vision and completed its acquisition of SightGlass Vision in January 2021.
"Our collaboration with Essilor delivers on our promise to make myopia management accessible and the standard of care for treating childhood myopia," said Daniel McBride, President of CooperVision. "With the SightGlass Vision technology from this collaboration, MiSight 1 day and orthokeratology contact lenses from CooperVision, and Stellest lenses from Essilor, ECPs can create a comprehensive optical intervention portfolio to treat the growing number of children impacted by myopia. Eye care professionals and caregivers need access to a range of effective treatments, and we are committed to bringing effective products to market for them."
The joint venture will leverage the companies' shared scientific and product development expertise, strengthening innovation opportunities and go-to-market capabilities. It builds on SightGlass Vision's research, development, and clinical progress since its founding in 2016, driven by its sole focus on delivering science-based treatments to address the myopia epidemic.
"We have a shared commitment to advancing evidence-based myopia management technologies," said Thomas Chalberg, PhD, founder and CEO of SightGlass. "This groundbreaking collaboration only adds to our confidence about the future of the technology, the potential for the category and the millions of children whose myopia progression could be slowed."
New Survey Shows Need for Evidence-Based Myopia Management
Myopia is projected to affect the vision of approximately five billion people globally by 2050, more than doubling today's numbers.1 Myopic progression has been linked to sight-threatening conditions later in life such as cataracts, retinal detachment, glaucoma2 and myopic maculopathy.3
CooperVision's recently issued Global Myopia Attitudes and Awareness Study indicates that 82 percent of ECPs worry that their young patients will have significant eye health issues associated with myopia as they grow older,4 yet more than half say parents don't understand these future eye health risks.4 Once these risks were explained, 87 percent of parents were open to learning more about myopia management solutions.5
In the same survey, ECPs also identified that the most important reasons for specific myopia management options included clinical results performance, ease of use for children, and regulatory approvals.4 This rationale further supports the goals of the new joint venture.
SightGlass Vision Technology and Clinical Study Performance
SightGlass Vision Diffusion Optics Technology (DOT) lenses employ a mechanism of action that modulates peripheral contrast with no impact to on-axis vision.6 With this technology, contrast modulation is quantified and controlled, and the amount of contrast reduction is not vergence dependent (i.e., not affected by the fixation distance). The device has an excellent safety profile, is visually well-tolerated, and is cosmetically acceptable.
To demonstrate the safety and efficacy, SightGlass Vision initiated a robust multicenter, subject-and observer-masked, randomized, controlled pivotal clinical study called CYPRESS (Control of Myopia Using Peripheral Diffusion Lenses: Efficacy and Safety Study). This study enrolled, randomized, and dispensed lenses to 256 eligible children across 14 clinical trial sites in the U.S. and Canada. At the time of enrollment, subjects were six to 10 years old having myopia between -0.75D and -4.50D (SER) and were randomized into one of two test lens designs or a control lens in a 1:1:1 ratio.
The subjects are racially diverse and had an average integer age of 8.1 years (SD ± 1.2 years) at screening, making this one of the youngest cohorts ever studied in a myopia management trial. The average cycloplegic SER was ‑1.94D (SD ± 1.0D), and the average axial length was 24.02 mm (SD ± 0.77 mm) at baseline.
Safety results from the 12-month planned interim analysis7 showed that for each group, all measures of visual acuity remained clinically stable through month 12, and no serious adverse events were reported. In terms of efficacy, both test arms demonstrated superiority for cycloplegic SER change from baseline, with a reduction in myopia progression of 59 percent and 74 percent at 12 months (P < 0.0001 for both test arms). For the same period, both test arms also demonstrated superiority in terms of axial length change from baseline, with a reduction in axial length progression of 33 percent (P = 0.0018) and 50 percent (P < 0.0001) at 12 months.7
In June 2020, SightGlass Vision DOT lenses received CE Mark declaration, allowing commercialization across the European Union, United Kingdom, and other European Economic Area countries. The lenses are also approved for sale in Canada. Additional details regarding commercialization of the technology will be shared in the coming months.
1 Holden et al, – Global Prevalence of myopia and high myopia and temporal trends from 2000 through 2050. Ophthalmology 2016. 123(5):1036-1042
2 What You Should Know if Your Child is Nearsighted (Infographic). Retrieved October 29, 2019 from: https://www.allaboutvision.com/parents/myopia-facts-infographic.htm
3 Macular Society. Myopia, Pathological Myopia and Myopic Macular Degeneration. Retrieved October 29, 2019 from: https://www.macularsociety.org/sites/default/files/resource/Macular%20Society%20Factsheet%20-%20Myopic%20Macular%20Degeneration%202017%20-%20ACCESS.pdf
4 CooperVision data on file 2019. Global survey by Decision Analyst with 402 ECPs in UK, Canada, Germany, Spain, Hong Kong, Australia/NZ.
5 CooperVision data on file 2019. Global survey by Decision Analyst with 1,009 parents in UK, Canada, Germany, Spain, Hong Kong, Australia/NZ.
6 Rappon J, Woods J, Jones D, Jones LW. Tolerability of novel myopia control spectacle designs. Invest Ophthalmol Vis Sci. 2019;60(9):5845-5845.
7 Rappon J, Neitz J, Neitz M. Novel DOT Lenses from SightGlass Vision Show Great Promise to Fight Myopia. Review of Myopia Management. April 21, 2020.