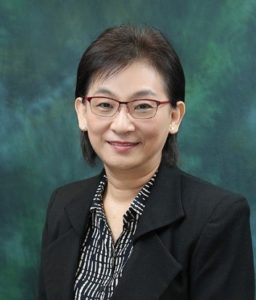 February 5, 2021
Professor Pauline Cho of the School of Optometry at The Hong Kong Polytechnic University (PolyU) was named as the Most Impactful Author of orthokeratology based on the total number of citations and publications in the U.K. journal Contact Lens & Anterior Eye. PolyU was also named as the Leading Institution with the highest number of highly cited papers in the field, followed by the University of New South Wales, and the University of Ohio.
The analysis was based on performing a title and abstract search using the Scopus database, with keywords including "orthokeratology," "corneal refractive therapy," and "corneal reshaping," from the first publication about orthokeratology in 1962 to November 2020.
In addition, Dr. Peggy Cheung, a Postdoctoral Fellow from Professor Cho's team, is ranked third in the world, in terms of the number of citations of her orthokeratology-related publications. In 2005, the team published the first longitudinal study on overnight orthokeratology, showing effective slowing of myopia progression.
"We are very honored to receive this important recognition of our research efforts in the field of orthokeratology," said Professor Pauline Cho. "Thanks to world-class research facilities and dedicated faculty members, the School of Optometry has made significant contributions to myopia research and control. We will continue to scale new heights in the areas of innovation and technology to help safeguard public eye health."
Orthokeratology was first reported in the 1960s, using flat-fitting conventional rigid gas permeable lenses for daytime wear. The flat-fitting lenses resulted in changes to corneal curvatures, leading to a temporary correction of myopia, but was soon abandoned due to unpredictable results and undesirable side-effects. However, the treatment was revived in the early 2000s with the introduction of specially designed orthokeratology lenses, improved lens material, and sophisticated equipment.