Sponsored content
Dec. 3, 2019
By Jerry Warner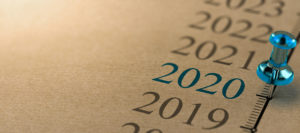 There is little doubt that myopia progression has become one of the most discussed and debated topics in eye care over the past five years. While discussions could be found at various meetings and institutions over the past 15 years, the acceleration of exploring this issue more publicly might be pegged to 2015, when the joint World Health Organization-Brien Holden Vision Institute report identified what many of us already knew or suspected: the condition's severity and prevalence were climbing at alarming rates.[1]
Now we're only days away from 2020, a year on which so many ocular health promises were hung. And while progress against many of those commitments have lagged, it is heartening that we have rapidly gained professional acknowledgement of myopia's current and potential impacts.
Yet as far as we've come, we're nowhere close to declaring victory. But we can get there. Let's start with sizing up what we're facing.
Peer recognition of myopia as a crucial problem is a start; gaining widespread, mainstream appreciation of its epidemic proportions is another challenge altogether. Comprehension among the general population is low, with many not even familiar with the term[2]. So too is the challenge with many general health bodies, i.e., that addressing myopia progression is so much more than correcting for refractive error alone.
Any other medical condition influenced by genetic and environmental factors with similar spiraling increases would make headlines every day; we can't be satisfied until myopia is treated the same. But that's far from easy. Take mid-2018, when China set an ambitious eight-agency plan to dramatically reduce myopia levels by 2030. It went largely unnoticed around the globe.
If we don't more quickly deal with myopia as an industry—and as the world—the consequences may extend beyond our worst fears. I believe the answer lies in part through innovation, the production of stronger clinical evidence, and greater alignment of fractured efforts.
At CooperVision, we have made significant global investments in myopia-related research and development. Foremost among them is our breakthrough MiSight® 1 day contact lens—the first and only FDA-approved* product clinically proven to slow the progression of myopia[3] when prescribed for children 8-12 years old at the initiation of treatment. The lens is already being successfully worn by thousands of myopic children in other parts of the world, including Canada, the UK, Spain and Australia. When we bring MiSight® 1 day to the U.S. as part of a game-changing myopia management approach beginning in March 2020, in partnership with eye care professionals nationwide, countless kids stand to benefit.
On a different front, our establishment of a Specialty Eye Care group and related acquisitions have provided a platform designed to advance our body of knowledge. Other companies are taking on parallel efforts—actions we see as positive and healthy, and which should provide more choices and technology advancement for eye care professionals, parents and children.
What's critical is pairing new approaches with sound science. When a caregiver or medical peer asks if a particular approach works, we need indisputable proof of success. Moving the practice of myopia management forward requires dialing up the commitment to clinical evidence across all technological platforms: pharmacological, spectacles and contact lens-based techniques. And it takes a commitment to educate practitioners on the findings.
Based on CooperVision's own extensive clinical research, such as the prospective, multi-center, double-masked, randomized multi-year study that underpinned MiSight® 1 day's FDA PMA approval, I can unequivocally state that thoughtful study design and data collection evidence has considerable value to the organization and to the ECP. And when that same data is translated and communicated clearly, it also brings immense value to the ultimate decision makers, whether healthcare policy officials creating a conducive environment for change or a mother considering if she should embark on a care regimen or postpone to "see what happens." Evidence delivers more urgency to act.
As some data emerges, so too is a greater willingness for corporations and non-profits to work together, understanding that no single entity can conquer myopia alone. A case in point is the Global Myopia Awareness Coalition (GMAC), of which CooperVision is a founding member and currently serves on its Board of Directors. Alongside partners such as Essilor and Review of Myopia Management, CooperVision and GMAC are making early strides to gain more attention for myopia and its challenges among consumers.
Our cooperation and aligned approaches can't stop there. They must push further and aim higher. The World Health Organization pointed out during this year's American Academy of Optometry plenary gathering that optometry remains at the periphery of the larger global healthcare ecosystem. There are opportunities to better share clinical diagnostics and outcomes through digital health information exchanges, to improve relationships with pediatrics and nursing, and to act as fully involved partners in the patient care continuum.
Optometry's progress has been defined by incremental advances realized over years, if not decades. If we truly want to battle myopia and win, industry instead needs to embrace and fervently pursue transformational change.
A focus on fueling innovation, clinical evidence and alignment is no longer an option. It's an obligation. CooperVision is in—and we want you by our side.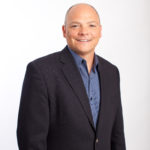 Jerry Warner is executive vice president, Americas and Global Commercial Functions for CooperVision, including oversight of its myopia management initiatives.
Indications for use.MiSight® 1 day (omafilcon A) daily wear single use son contact lenses are indicated for the correction of myopic ametropia and for slowing the progression of myopia in children with non-diseased eyes, who at the initiation of treatment are 8-12 years of age and have a refraction of -0.75 to -4.00 diopters (spherical equivalent) with ≤ 0.75 diopters of astigmatism. The lens is to be discarded after each removal.
[1] The Impact of Myopia and High Myopia. Report of the Joint World Health Organization-Brien Holden Vision Institute Global Scientific Meeting on Myopia. University of New South Wales, Sydney, Australia. 16-18 March 2015.
[2] CooperVision data on file 2019. Myopia Awareness, The Harris Poll online survey 6/27/19 to 7/18/19 of n=1,005 parents (with child age 8-15) in U.S. Number increases to 48% or 52% if parent or child respectively had myopia.
[3] When compared to the children in the control group wearing a single vision 1-day contact lens over a 3-year period.