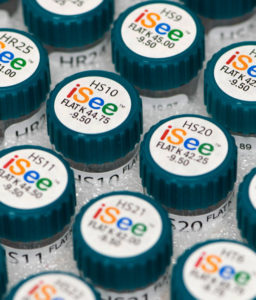 Jan. 28, 2021
GP Specialists, a provider of OrthoK lenses, is hosting a certification course for its iSee lens on Feb. 3 at 6 p.m. Eastern Standard Time/3 p.m. Pacific Standard Time and on Feb. 4 at 9 p.m. Eastern Standard Time/6 p.m. Pacific Standard Time.
Leah Johnson, OD, Director of Professional Affairs at CooperVision Specialty EyeCare, will present a live one-hour certification of the iSee lens. Dr. Johnson will go through basic fitting principles, the characteristics of an ideal fit and how to select and troubleshoot OrthoK lenses. She will demonstrate common troubleshooting examples, suggest how to improve the fit, and offer practice management tips such as exam and follow-up schedules.
GP Specialists is 100 percent dedicated to orthokeratology and offers one of the world's largest selections of OrthoK lens designs. In addition to Paragon CRT, the company offers the iSee lens, GOV, and OrthoTool designs along with technical support for fitting success. GP Specialists recommends its proprietary design for optometrists who prefer to customize an OrthoK lens design and for patients with moderate to advanced myopia with and without astigmatism.
For more information on iSee and other OrthoK lenses and to register, visit OrthoKPortfolio.com and click the "Get Certified" tab at the top of the homepage.