May 25, 2022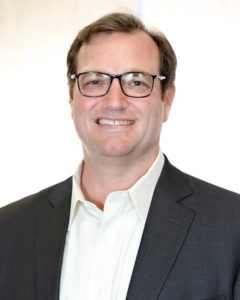 BERLIN — Dopavision has officially named a new CEO, Mark S. Wuttke, PhD. He succeeds Dopavision's co-founder and previous Managing Director Stefan Zundel, who will remain on Dopavision's advisory board and continue to advise the company.
Dr. Wuttke brings more than two decades of health care business expertise, in particular, comprehensive experience in the development and commercialization of ophthalmology products at Novartis, a global leader in eye health. He also has a strong track record in corporate strategy and branding. Prior to joining Dopavision, he worked at Novartis Pharmaceuticals for 12 years, most recently as Global Program Head in the Ophthalmology Development Unit (2015-2022), Global Brand Manager, Retina, New Products (2013-2015), and Head, Portfolio Management and Global Decision Support (2010-2013).
Prior to Novartis, Dr. Wuttke was a co-founder and Principal at Asten BioPharma Advisors, LLC in New York (2007-2009). Previous roles in his career include Associate Research Analyst U.S. Major Pharmaceuticals at Credit Suisse, Associate Management Consulting at Booz & Co, and Marketing & Sales Manager at Cognia Corporation. Dr. Wuttke holds a PhD in Biology from Temple University, Philadelphia.
"We are delighted to welcome Mark on board as our new CEO," said Stefan Zundel, co-founder of Dopavision. "We have just recently transitioned to a clinical-stage company, and Mark's expertise and leadership skills will be very valuable for further advancing our lead program, MyopiaX, into a successful digital therapeutic. Mark is an excellent fit, a great personality, and our entire team looks forward to working with him."
"I am thrilled to join Dopavision at this crucial development stage," added Dr. Wuttke. "MyopiaX is designed to be the first digital therapeutic against childhood myopia, and our goal is to bring this transformative treatment to patients as soon as possible. Childhood myopia is a growing public health concern, and our approach aims to combine gaming with therapeutic effect, which makes it a very attractive medical solution for children and adolescents."
MyopiaX is based on a patented, light-based technology that stimulates specific photosensitive cells of the retina, which in turn modulate retinal dopamine, a key neurotransmitter involved in eye growth. The company has demonstrated proof-of-mechanism in preclinical models and exploratory human studies and is currently sponsoring a clinical trial in several European countries. MyopiaX has the potential to become the first digital therapy to control childhood myopia. It is designed to achieve a medical effect while children play exciting games or use educational digital content. MyopiaX runs on standard digital devices and is easy to use for children, requiring only minimal supervision by their parents.