May 25, 2022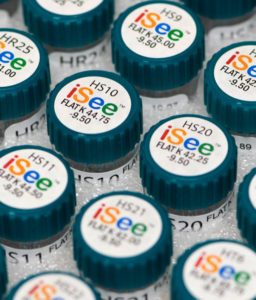 SAN RAMON, Calif. — CooperVision Specialty EyeCare's "Make a Difference" program pairs optometry students and faculty with patients in need to help fit them in a pair of specialty contact lenses. Patients are given access to CooperVision Specialty EyeCare's iSee, Onefit, and Paragon CRT lenses through the program.
Now, entering its third year, the company has grown the partnership to 25 universities, including New England College of Optometry, the University of Houston College of Optometry, and UC Berkely School of Optometry.
Through the program, CooperVision Specialty EyeCare commits to working with both students and prescribing university practitioners to provide patients in need with complimentary warranted lenses. Each student and faculty member may identify one patient per school year to whom CooperVision will donate a pair of specialty contact lenses.
"Accessing quality eye care and specialty contact lenses can be a seemingly insurmountable obstacle for people in some instances," said Leah Johnson, OD, FAAO, Director of Professional Affairs, CooperVision Specialty EyeCare. "Through the 'Make a Difference' program, we're taking another step to provide proper vision care to those in need, while at the same time growing the skills of the next generation of eye care professionals."