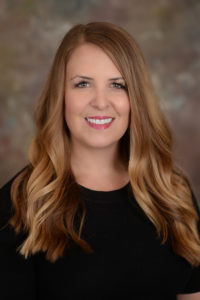 Johnson & Johnson Vision has named Lisa McAlister as global myopia lead. She has been with the company in a variety of marketing and management roles since March 2011, most recently as director, innovation & pipeline – new segments.
Johnson & Johnson Vision told Review of Myopia Management: "As you know, myopia is the biggest threat to eye health this century—with large health and economic tolls. At Johnson & Johnson Vision, our aspiration is to change the trajectory of eye health worldwide. Given the rise of myopia and its projected impact, particularly on our children, we believe it is our duty to work to turn the tide on this disease.
"There is no one solution to solving this global health crisis. Johnson & Johnson Vision is leveraging its internal resources and expertise, as well as convening others. We have dedicated teams around the world in place exploring internal and external opportunities to bring a new portfolio of treatments to market. We also have several programs and partnerships underway around the world to better understand and address the disease.
"We are very pleased to appoint Lisa McAlister as global myopia lead for our commercial organization to continue to further amplify these efforts. Lisa joined J&J Vision nine years ago and has built a deep understanding of the unique needs of patients and eye care professionals globally—building on over 15 years of health care and retail experience.  During her tenure, Lisa has played key roles in supporting J&J Vision's ACUVUE® Brand family of products—the world's leading contact lens, worn by more people than any other brand."