October 4, 2021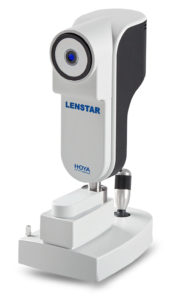 BANGKOK — HOYA Vision Care and Haag-Streit announced that they will be working together under a new partnership to address the growing rates of myopia around the world. The global sales and marketing agreement creates a preferred partnership between HOYA Vision Care and Haag-Streit to provide ECPs with the LENSTAR Myopia by HOYA to provide diagnostics and treatment for myopia. 
 "The strategic partnership with Haag-Streit aligns with one of HOYA Vision Care's core missions to provide information and innovative solutions to our valued ECPs who are on the front lines as we globally address the rapidly growing problem of myopia in children," said Alexandre Montague, CEO, HOYA Vision Care. "By bringing together our organizations' technologies and solutions, we are creating a seamless approach for our ECP business partners to expand their myopia management capabilities and tackle this growing global epidemic."
The outcome of this alliance allows ECPs to establish their myopia management capabilities using the LENSTAR Myopia by HOYA. The device is based on the proven technology of the high-precision Lenstar 900 optical biometer and the corresponding EyeSuite myopia management software platform, by providing information and education to patients and their parents about myopia and its progression. This, combined with HOYA Vision Care's easy to prescribe MiYOSMART spectacle lens, which utilize revolutionary Defocus Incorporated Multiple Segments (D.I.M.S.) Technology clinically proven to slow down myopia progression in children ages 8-131, creates a strong one-two approach to diagnose and manage myopia. To date more than 500,000 patients have been treated with MiYOSMART.2
"Haag-Streit is pleased to enter into this strategic partnership with HOYA Vision Care, which provides ECPs with an end-to-end and comprehensive package that optimally equips them to combat myopia," said Thomas Bernhard, CEO of Haag-Streit Group. "We are convinced that with this seamless intersection of the LENSTAR Myopia by HOYA and the MiYOSMART spectacle lens treatment protocol, we can together make a valuable contribution to combating the worldwide progression of myopia."
PRODUCT DISCLAIMER – MiYOSMART has not been approved for myopia management in all countries, including the U.S., and is not currently available for sale in all countries, including the U.S.
References
1 Lam CSY, Tang WC, Tse DY, Lee RPK, Chun RKM, Hasegawa K, Qi H, Hatanaka T, To CH. Defocus Incorporated Multiple Segments (DIMS) spectacle lenses slow myopia progression: a 2-year randomized clinical trial. British Journal of Ophthalmology. Published Online First: 29 May 2019. doi: 10.1136/bjophthalmol-2018-313739
2 Hoya data on file –  July21