January 18, 2023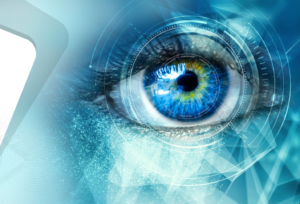 SAN RAMON, Calif. — CooperVision Specialty EyeCare has announced Visavy, a web-based fitting software that incorporates topography-guided algorithms to assist the design and selection of Paragon CRT orthokeratology contact lenses for myopia management.
Visavy is an adaptation of the company's popular MyProcornea tool, which has been available in Europe, the Middle East, and Asia for other CooperVision specialty lens designs. The all-in-one platform includes integrated ordering to reduce chair time and provides ECPs with the ability to track orders in real time and chat live with online consultants. The topography-driven approach and simulated fluoresceine patterns promote greater precision and accuracy. In addition, professionals and staff can log on and manage their product range anywhere, at any time.
"As an industry partner, we are committed to discovering new ways to help ECPs streamline their processes and build even more confidence when fitting and prescribing our lenses. This goes well beyond our lenses to include digital innovation," said Kelly Voltz, OD, FAAO, FSLS, Senior Manager, Professional and Clinical Affairs, CooperVision Specialty EyeCare. "Visavy was designed with ease-of-use in mind. The platform centers on fitting accuracy and convenience, making it easier than ever before for ECPs to find the optimal fit for specialty lens patients."
More information on Visavy can be found here.
Read this article to learn about Dr. Ashley Tucker's real-world experience with the Visavy software.