April 14, 2021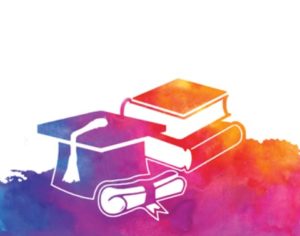 SAN RAMON, Calif. — CooperVision now offers optometry students the opportunity to become certified in the Brilliant Futures program. The certification teaches ECPs how to fit patients for CooperVision's MiSight 1 day contact lenses, which are currently the only FDA-approved1† myopia treatment option. This opportunity is available to all third- and fourth-year optometry students in any program across the country.
Students will receive the same Brilliant Futures certification training as practicing eye care professionals, including access to a five course syllabus and optional engagement opportunities with peers and top certified prescribers via Ask the Expert webinars. Students who successfully complete the curriculum and online exam will earn certification that will follow them as they start their career. Once the student accepts a position, they just need to update CooperVision, which will then deploy their myopia team to successfully launch Brilliant Futures in their practice.
"As childhood myopia continues to rise in prevalence and severity2, it's important for all future optometrists to learn how to effectively manage myopia," said Justin Kwan, OD, Senior Manager of Myopia Management, Professional & Academic Affairs at CooperVision. "Our latest commitment provides students with opportunities to grow their knowledge and have direct experience with the most advanced contact lens technologies, better preparing them for myopia management in practice. Students who proceed with Brilliant Futures certification will also stand out amongst their peers as they compete for scholarships, residencies, and jobs after graduation."
CooperVision also announced that the MiSight contact lenses will be available through its Adopt-A-Patient program. The company has committed to allocating up to 12 MiSight 1 day annual supplies to each participating school and college of optometry.
Adopt-A-Patient is intended to be a positive contact lens fitting experience for optometry students during their clinical contact lens internship while serving underprivileged patients. Students are encouraged to "adopt" a deserving patient from their community into the program, fit them with CooperVision soft contact lenses, and provide appropriate follow-up care during their clinical contact lens internship. With MiSight 1 day added as an available product to the Adopt-a-Patient program, age-appropriate* patients who may not have the opportunity to wear the contact lenses because of their family's income level will now benefit greatly.
*  Indications for use: MiSight 1 day (omafilcon A) soft (hydrophilic) contact lenses for daily wear are indicated for the correction of myopic ametropia and for slowing the progression of myopia in children with non-diseased eyes, who at the initiation of treatment are 8-12 years of age and have a refraction of -0.75 to -4.00 diopters (spherical equivalent) with ≤ 0.75 diopters of astigmatism. The lens is to be discarded after each removal.
† Compared to a single vision 1 day lens over a 3 year period.
[1] Chamberlain P, et al. A 3-year randomized clinical trial of MiSight® lenses for myopia control. Optom Vis Sci. 2019; 96(8):556-567. Compared to a single vision 1 day lens over a 3 year period.
2 Holden et al, – Global Prevalence of myopia and high myopia and temporal trends from 2000 through 2050. Ophthalmology 2016. 123(5):1036-1042