September 21, 2023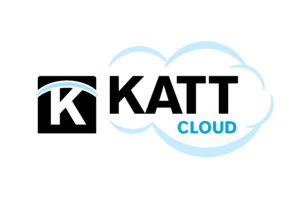 GRAND RAPIDS, Mich. — Art Optical's MOONLENS orthokeratology design now has a new digital platform, KATTCloud, created by KATT Design Group. 
"The KATTCloud platform makes it easy for practitioners to design, troubleshoot, order, and track lenses all in one location," said Bethany Peebles, FAAO, ABOC, NCLE-AC, Executive Director of Consultation Services at Art Optical. "For new OrthoK practitioners, getting started couldn't be easier. Simply import topography and refractive data, and KATTCloud does the rest! For experienced orthokeratologists, parameter calculations are fully provided and adjustments charted. This platform is a unique hub for all of your MOONLENS fits." 
Company President, Jill Anastor, said, "At Art Optical, we are committed to offering the most innovative specialty vision products to provide the best patient experience. It's exciting to be working in collaboration with KATT Design Group and to be a part of such advanced technological development." 
The MOONLENS Modern Myopia Management Orthokeratology Lens System features a unique OrthoK lens design integrating OTZ technology, a proprietary algorithm allowing micro-customization in 1 micron steps. This advanced system allows each MOONLENS to be individually designed to the specific size, shape, and effect based on the patient's age, refraction, topography, and visual needs. Utilizing the new KATTCloud proprietary cloud-based software, the MOONLENS fitting process is now supported with a comprehensive platform that delivers lens customization in a simple, convenient, and efficient process, yielding over 90%* first-fit success.
To become MOONLENS certified, click here to get started. If already certified, learn more about MOONLENS in the new KATTCloud platform for your practice by clicking here to view an informative video narrated by world-renowned educator Randy Kojima, FAAO, FBCLA, FSLS, FIAO, or contact Art Optical directly at 1.800.253.9364. 
*Based on KATT Design Group internal data.