June 27, 2023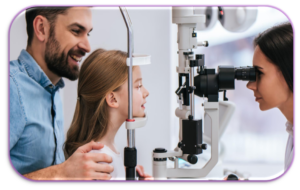 STERLING, Va. — Euclid Vision Corporation announced that ABB Optical will be the official licensed manufacturer and distributor of the company's orthokeratology lenses.
ABB, known as the largest distributor of soft lenses in the United States, supplies nearly two-thirds of eye care professionals across the United States with optical products, services, and business solutions. Given ABB's reach, this new collaboration will provide greater access to Euclid's clinically proven OrthoK contact lenses to a much wider audience of ECPs.
"The manufacturing and distribution arrangement capitalizes on the strengths of two leading companies in the specialty contact lens arena and manifests our shared vision of growing accessibility to myopia management products and services," said Joseph Boorady, president and CEO, Euclid.  
Euclid is the manufacturer of the Euclid Emerald and Euclid MAX OrthoK contact lenses, which are worn overnight and are designed to reshape the cornea, so patients wake up to clear vision. Euclid's OrthoK lenses have a unique design that yields an 87% first fit success¹ without requiring a trial set. ABB is well equipped to support the manufacturing of Euclid's lenses with its decades of gas permeable and custom soft lens manufacturing and specialty vision products distribution expertise.  
"We are excited to work with Euclid and expand our licensed manufacturing, distribution, and myopia management product offerings with the addition of Euclid MAX lenses, a next generation OrthoK product. Recognizing the continued rise of myopia as a serious eye-health issue, we are proud to bring an innovative OrthoK design, which has the highest Dk of any U.S. overnight OrthoK brand, to our ABB customers," said Aaron See, senior vice president of manufacturer partnerships, ABB.
"Increased accessibility to Euclid's OrthoK lenses means ABB's customers can broaden their myopia management initiatives and help more myopic children at a critical time in the myopia epidemic," said Nitin Jain, chief commercialization officer, Euclid. "This trend presents both a clinical challenge and practice management opportunity for ECPs poised to best serve their myopic patients. Together with ABB, we can provide easier access to myopia management products to help mitigate the extent of this epidemic," added Jain. 
References
1. Based on internal data.