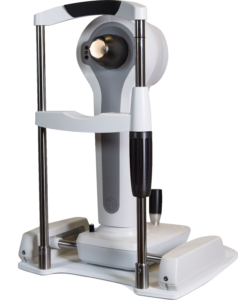 March 11, 2021
Medmont has launched the Medmont Meridia to replace the Medmont E300. The new topographer is distributed by NIDEK in the U.S.
ECPs can choose between two Meridia models — the Classic or the Professional. With the Classic, users can expect an even larger field-of-view and a more intuitive design and layout. The Professional builds on the features of the Classic, while also offering color anterior imaging and video, dry eye analysis with meibography and TBUT, a focus guidance aid, and fluorescein imaging. Both devices have simplified the topography process by adding quick keys for easy access, while the detailed patient reports encourage patients to be more involved in their eye care.
For myopia management specifically, the Medmont Meridia has unique contact lens capabilities that allow users to fit their patients for orthokeratology and other specialty lenses. It also offers subtractive maps for myopia management, which can help practitioners monitor their patients' outcomes.