April 23, 2020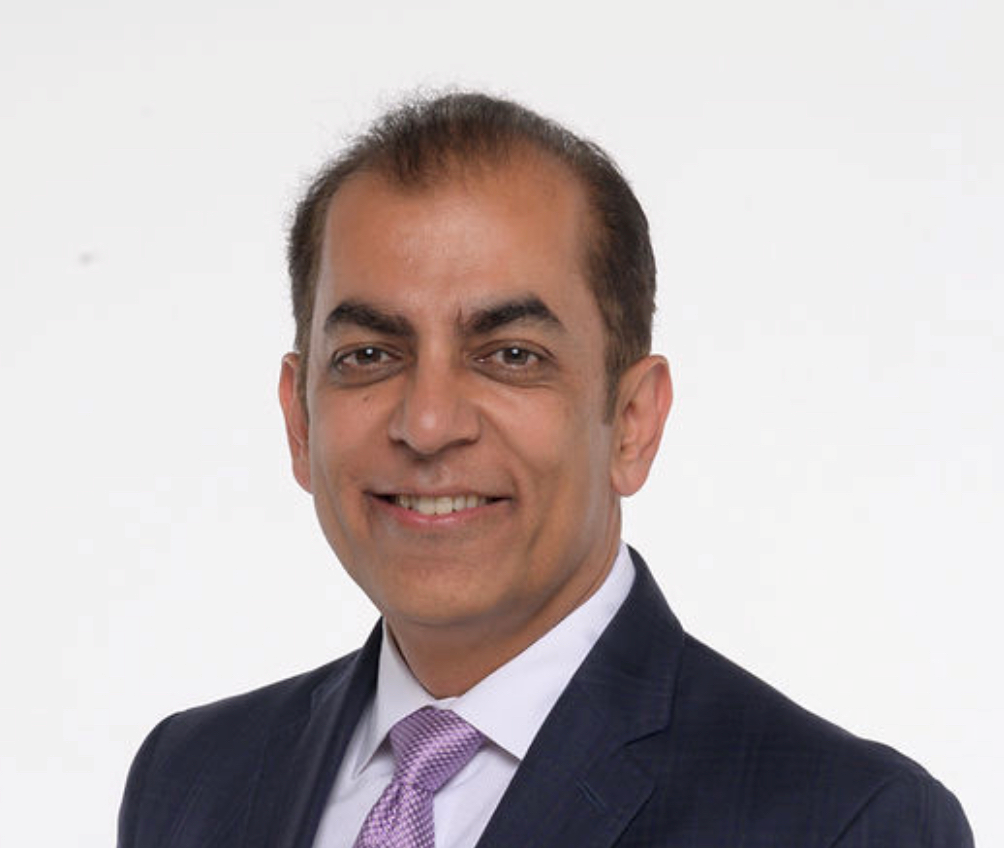 Jacksonville, Fla. and Santa Ana, Calif. – Johnson & Johnson Vision has appointed Rajesh K. Rajpal, MD, as chief medical officer and global head of clinical and medical affairs.
He will lead the integration of rapidly evolving medical and clinical insights into new product development to address unmet needs of patients and eye care professionals around the world. He will also oversee clinical trials and the generation of surgical and vision care evidence and serve as the critical liaison to government agencies and to the academic, scientific, and industry communities.
"We are very pleased to welcome Raj to Johnson & Johnson Vision and are extremely excited to add his expertise and strategic thinking to the business," said Shlomi Nachman, company group chairman, Johnson & Johnson Vision and Cardiovascular & Specialty Solutions Group. "His experience as both a practicing ophthalmologist and product development leader will be invaluable as we advance our pipeline of new products and services and seek to provide eye health solutions for everyone around the world."
Dr. Rajpal is a distinguished ophthalmologist who for over 25 years has specialized in cataract surgery, cornea/external diseases, anterior segment surgery, LASIK, and refractive surgery. As a corneal specialist, he has extensive expertise in the diagnosis and treatment of corneal disease, corneal trauma, and surgical complications. Dr. Rajpal also has a special interest in the diagnosis and treatment of ocular surface conditions such as dry eye syndrome.
"I am very excited to be part of the excellent team at Johnson & Johnson Vision, who each day work to impact health care, and more specifically eye care, for so many patients," said Dr. Rajpal. "I am looking forward to guiding and contributing to the continued development of leading-edge products and technology that clinicians, who are my peers, can use to provide the highest level of care to patients globally. It is an honor to be part of Johnson & Johnson Vision, which truly prioritizes patient care and collaboration with our customers."
Dr. Rajpal joins Johnson & Johnson Vision from Avedro, where he served as chief medical officer. In addition to being part of the senior executive team, he directly oversaw clinical operations, medical affairs, regulatory affairs, and professional relations for professional societies and clinicians.
Active in research and professional education, Dr. Rajpal has served as principal investigator in numerous clinical trials, authored multiple original peer-reviewed publications and textbook chapters, and has lectured internationally on topics related to corneal disease, cataract and refractive surgery. In recognition of his contributions to the field, Dr. Rajpal has also been awarded the Senior Achievement and Secretariat awards from the American Academy of Ophthalmology.
Dr. Rajpal currently holds appointments on the clinical faculties of Georgetown University Medical Center and Virginia Commonwealth University and serves as the Cornea Consultant to the Walter Reed National Military Medical Center. He is certified by and is a Diplomate of the American Board of Ophthalmology. He is a member of the American Academy of Ophthalmology, the American Society of Cataract and Refractive Surgery, Cedars/Aspens, AECOS, and the International Society of Refractive Surgery. Additionally, he has served as president and on the board of directors of the Washington, DC, Ophthalmology Society.
He is the founder of the See Clearly Vision Group, an ophthalmology and optometry group practice with multiple offices in the metropolitan Washington, DC, area. Dr. Rajpal has been regularly recognized as a Top Doctor by Washingtonian Magazine, Northern Virginia Magazine, and Consumers' Research Council of America. He was the first eye surgeon in Washington, DC, to perform Laser Vision Correction as part of the clinical trials for FDA approval.
Dr. Rajpal earned his medical degree and completed his residency in Ophthalmology at the Medical College of Virginia followed by a Fellowship in Cornea and External Diseases at Wills Eye Hospital in Philadelphia.