April 24, 2020

The KATT Design Group is introducing its new MOONLENS Modern Myopia Management Orthokeratology Lens System via a two-part educational webinar series to be conducted later this month.
The MOONLENS Orthokeratology Lens System features a progressive lens design with a proprietary algorithm allowing micro-customization in 1 micron steps. It includes a convenient fitting process which utilizes an online MOONLENS calculator to select the initial lens parameters. Each lens is individually constructed with a high degree of customization to provide the specific size, shape and effect based on the patient's age, refraction, topography and visual needs.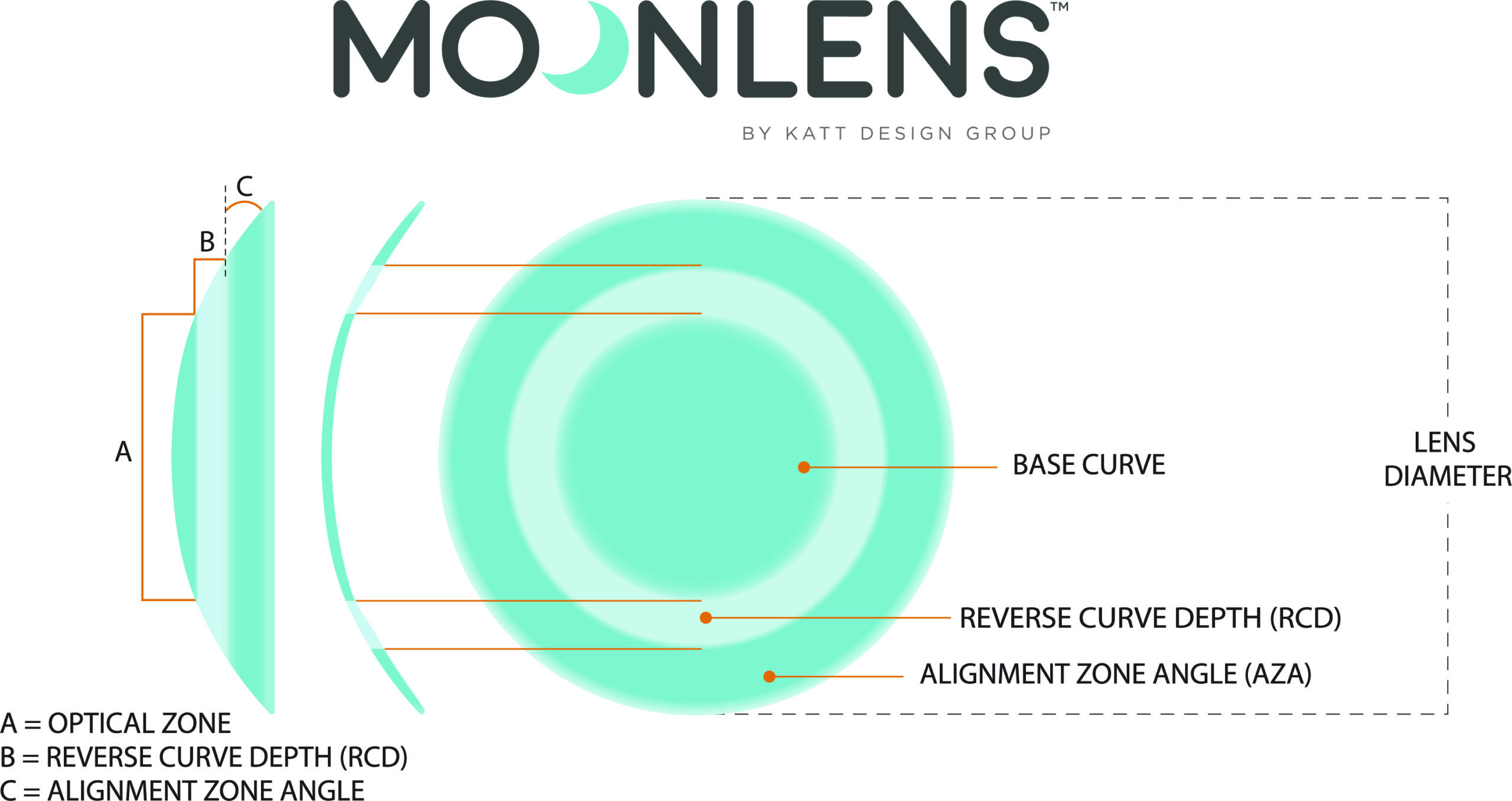 The live, two-part webinar will be presented by world-renowned experts, Pat Caroline, FAAO, FCLSA, FIAO, and Randy Kojima, FAAO, FBCLA, FSLS, FIAO. The 45-minute webinars will conclude with an interactive Q&A session with attendees. To learn about this latest advancement in orthokeratology for your patients, register here.
Tuesday, April 28, 2020     12:00 Noon PST | 3:00 PM EDT
Behind MOONLENS Proven Success – Part I
Latest research of effective myopia management
Valuable clinical pearls and perspectives
Benefits of this unique orthokeratology lens system
Thursday, April 30, 2020   12:00 Noon PST | 3:00 PM EDT
New MOONLENS for Successful Myopia Management – Part II
Novel lens design advantages to reach a wider range of patients
Accelerated fitting features for faster chair time
Simple prescribing methods to keep your practice efficient
Developed by the KATT Design Group, an international company comprised of researchers, clinicians, educators and contact lens industry experts, MOONLENS will be marketed and manufactured by Art Optical Contact Lens, Inc. in the U.S. and by Precision Technology Service and Cardinal Contact Lens in Canada.