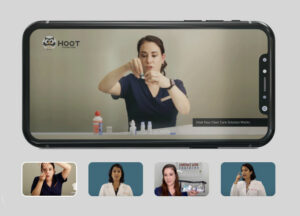 PRINCETON, N.J. — Hoot Health, Inc. will now integrate artificial intelligence (AI) into its Hoot Myopia Care marketing automation platform for ECPs. The AI-generated content includes educational videos and clinical briefs that complement ECPs' expertise on myopia management.
"We believe AI can play a crucial role in delivering personalized and meaningful information to doctors, enabling them to better serve their patients. With the introduction of AI-generated content, ECPs will have access to highly personalized videos and clinical briefs, further enhancing their ability to educate parents about myopia management," said CEO Bob Migliani.
Hoot's AI program will be implemented in phases, providing ECPs with video content and clinical support. This includes summaries of the latest clinical research, behavioral coaching learning series, and personalized practice videos to share with parents for myopia management.
"We strive to make advanced technology accessible, empowering ECPs to improve the quality of care and strengthen their connection with patients," added Migliani, emphasizing his goal of democratizing technology to enhance the doctor-patient relationship.
Hoot's AI program will continue to expand, offering additional content and clinical decision support not only in myopia management but also in dry eye disease—a new category Hoot recently entered.