Sponsored content
October 15, 2020
By Brianna Rhue, OD, FAAO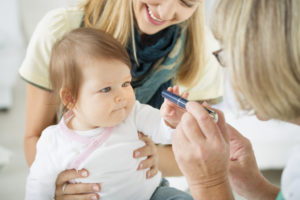 Optometric practices are often established in locations where the eye care team intends to be an integral part of the community. As adults start coming for their comprehensive vision and medical eye care, they eventually bring their children, which opens a natural path to add myopia management to the practice. The eye care professional (ECP) and staff get to catch up with old friends year after year and continue to bring innovative technology to the practice. From the patient side, they are growing through different life stages and need eye health solutions as their prescription, activities and visual demands change.
Part of that growth often includes the onset of myopia and its progression. Ideally, the conversation with parents starts with the InfantSEE exam between the age of 6 and 12 months. Then at ages 3, 5 and 6 the cycloplegic refractive error along with any genetic and lifestyle risk factors will allow us to assess the likelihood of developing myopia1,2 and start customizing the follow-up schedule. The average cycloplegic refractive error at age 6 is +1.1D with a 95 percent confidence interval of -0.6D to +2.9D.1 Zadnik et al. evaluated predictors of juvenile-onset myopia and found that children with lower amounts of hyperopia at age 6, specifically ≤ +0.75D, are at a higher likelihood of developing myopia.2 This early conversation allows the ECP to appropriately plant the seed in terms of parent education and cultivate that conversation year after year to prepare all parties if and when myopia develops.
In the MiSight 1 day contact lens three-year clinical trial, 96 percent of the children aged 8-12 years old at initiation of treatment who wore the Proclear 1 day control lens demonstrated -0.50D or more progression over a three-year period.3 With myopia, progression is expected until proven otherwise. The good news is that 41 percent of children aged 8-12 at the initiation of treatment who wore the MiSight 1 day contact lens progressed -0.25D or less over the same three-year period.3 Depending on the age of myopia onset and the annual progression rate, parents should expect that myopia management is a multi-year process. Myopia progression rates are faster between the ages of 7 and 104, so intervening early will have more long-term benefits since children naturally slow in their progression past the age of 16 on average.5 While 90 percent of myopia stabilizes by the age of 21, that also means 10 percent continue to progress.5
Communicating with parents and pediatricians the refractive, eye health, binocular vision and accommodative status of these children sets the stage for care at appropriate intervals and impacts the optometric business. It's vital to keep education at the center of any internal and external marketing efforts. From there, prescribing the best management strategy for the child, as if they were the ECP's own, can be powerful.
From the business side, practicing myopia management in a collective base of established patients combined with a continued influx of new patients safeguards the practice's valuable chair time and ultimately its bottom line. An annual program fee for myopia management can garner two to five times the margin relative to selling a year supply of 1 day single vision or multifocal contact lenses. Myopia management allows the ECP to spend more time with each family and customize care appropriately. By managing myopia in childhood, the benefits are certainly realized when vision can be corrected and myopia progression can be slowed at the same time. In fact, 90 percent of children in the MiSight clinical trial continued to express a strong preference for MiSight 1 day contact lenses over their glasses at the five-year visit.6 Those benefits of saving even just one diopter of final myopia can reduce the likelihood of myopic maculopathy by 40 percent.7 ECPs need to be the ones driving the contact lens conversation as most of these age-appropriate children are ready for a contact lens option before their parents are and wearing contact lenses can help boost their self-esteem and self-confidence.8 There is nothing like a smile on a child's face after they put contacts in for the first time.
There are multiple benefits children who have their myopia managed receive throughout their lifetime. Their spectacle lenses aren't as thick, they are better candidates for LASIK,9 and they have more vision correction options for their changing visual demands. With the ECP's informed patient education and follow up, the patient can have a reasonable understanding of their likelihood of developing eye health conditions in the future.10
The goal is to foster this long-term relationship with the parents and their children with myopia as everybody grows older together. Closer contact with multiple touchpoints throughout the year gives the ECP the opportunity to manage myopia appropriately and detect and manage other eye health conditions. It's a win-win for both the patient and the practice.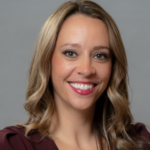 Brianna Rhue, OD, FAAO, is a board-certified optometrist with West Broward Eyecare Associates in Tamarac, Florida. She is a Brilliant Futures Myopia Management Program certified eye care professional and a nationally recognized leader in myopia management, lecturing extensively throughout the year. In addition to treating patients at West Broward Eyecare Associates, Dr. Rhue is also currently a key principal investigator in the study of myopia management through the STAAR study.
References
Mayer DL, Hansen RM, Moore BD, Kim S, Fulton AB. Cycloplegic refractions in healthy children aged 1 through 48 months. Arch Ophthalmol. 2001;119(11):1625-1628. doi:10.1001/archopht.119.11.1625
Zadnik K, Sinnott LT, Cotter SA, et al. Prediction of Juvenile-Onset Myopia. JAMA Ophthalmol. 2015;133(6):683-689. doi:10.1001/jamaophthalmol.2015.0471
Chamberlain P, Peixoto-de-Matos SC, Logan NS, Ngo C, Jones D, Young G. A 3-year Randomized Clinical Trial of MiSight Lenses for Myopia Control. Optom Vis Sci. 2019;96(8):556-567. doi:10.1097/OPX.0000000000001410
Donovan L, Sankaridurg P, Ho A, Naduvilath T, Smith EL 3rd, Holden BA. Myopia progression rates in urban children wearing single-vision spectacles. Optom Vis Sci. 2012;89(1):27-32. doi:10.1097/OPX.0b013e3182357f79
COMET Group. Myopia stabilization and associated factors among participants in the Correction of Myopia Evaluation Trial (COMET). Invest Ophthalmol Vis Sci. 2013;54(13):7871-7884. Published 2013 Dec 3. doi:10.1167/iovs.13-12403
Bullimore MA, Brennan NA. Myopia Control: Why Each Diopter Matters. Optom Vis Sci. 2019;96(6):463-465. doi:10.1097/OPX.0000000000001367
Walline JJ, Jones LA, Sinnott L, et al. Randomized trial of the effect of contact lens wear on self-perception in children. Optom Vis Sci. 2009;86(3):222-232. doi:10.1097/OPX.0b013e3181971985
Tideman JW, Snabel MC, Tedja MS, et al. Association of Axial Length With Risk of Uncorrectable Visual Impairment for Europeans With Myopia. JAMA Ophthalmol. 2016;134(12):1355-1363. doi:10.1001/jamaophthalmol.2016.4009