October 12, 2020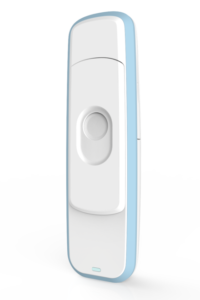 Bausch Health Companies and Eyenovia, Inc. (NASDAQ: EYEN) today announced that an affiliate of Bausch Health has acquired an exclusive license in the United States and Canada for the development and commercialization of an investigational microdose formulation of atropine ophthalmic solution, which is being investigated for the reduction of pediatric myopia progression in children ages 3-12. This investigational formulation of atropine is delivered with Eyenovia's proprietary Optejet dispenser technology.
Myopia is among the most common ocular disorders worldwide and is a leading cause of visual impairment in children.1 In the United States, myopia is estimated to affect approximately 25 million children, with up to three million considered to be at risk for high myopia.2,3
"Progressive myopia is a serious eye disease that disproportionately affects children," said Joseph C. Papa, chairman and CEO, Bausch Health. "If approved, this product could potentially change the treatment paradigm for the reduction of myopia progression in children ages 3-12, thus helping to fulfill a significant unmet medical need."
"This agreement with Bausch + Lomb, one of the premier eye health businesses in the world, is a significant milestone for our company and validation of the potential of Eyenovia's proprietary Optejet technology to enable microdosing," said Dr. Sean Ianchulev, CEO and chief medical officer, Eyenovia. "We believe that Bausch + Lomb has the resources and commercialization excellence to advance our technology and make it available to the millions of myopic children in the United States, if approved. Eyenovia continues to develop the Optejet platform for use with other compounds to enable delivery of treatments for other indications."
Under the terms of the licensing agreement, Bausch Health will make an upfront $10 million payment to Eyenovia upon signing and will assume oversight and costs related to the ongoing Phase 3 CHAPERONE clinical trial. Eyenovia is eligible to receive up to $35 million in additional payments based on approval- and launch-based milestones, as well as royalties ranging from mid-single digit to mid-teen percentages of gross profit on sales in the United States and Canada.
1 Mehta N, Wen A. Myopia: A Global Epidemic. Retina Today. September 2019.
2 Theophanous C. Myopia Prevalence and Risk Factors in Children. Clinical Ophthalmology. December 2018.
3 U.S. Census Bureau, Current Population Survey, Annual Social and Economic Supplement, 2019.