March 1, 2021
By Dwight Akerman, OD, MBA, FAAO, FBCLA
Myopia is the primary eye health threat of the 21st century. The prevalence of myopia and high myopia is increasing in the U.S. and globally at an alarming rate, with significant increases in vision impairment risks from pathologic conditions associated with myopia, including retinal detachment, myopic macular degeneration, PSC cataract, and glaucoma.
Since Review of Myopia Management launched in March of 2019, we have committed to being the leading source of education for eye care professionals about cutting-edge clinical, research, market, and practice management information. 
Our goal is to educate and motivate all ECPs to incorporate myopia management into their practices or refer myopic children to qualified providers. It is no longer acceptable to take a wait-and-see approach to juvenile-onset myopia.
If you are among the 57,000+ subscribers to Review of Myopia Management who have not taken a stance on myopia care, I urge you to treat or refer all myopic children proactively. It is your professional responsibility and, in many communities, the standard of care. Working together, we can reverse the myopia pandemic. You have our commitment.
Best professional regards,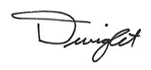 Dwight H. Akerman, OD, MBA, FAAO, FBCLA
Chief Medical Editor
dwight.akerman@gmail.com