November 1, 2022
By Melanie Frogozo, OD, FAAO
Adding myopia management to an existing practice places new demands on doctors and staff alike. Changes may need to be made to instrumentation, allocation of space, and various processes such as billing and inventorying.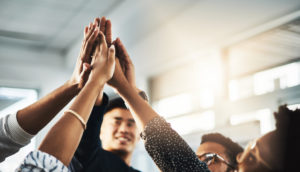 Globally, there is an epidemic of myopia, and without intervention, the incidence of high myopia-related complications will rise. Methods of primary prevention are lacking, yet there exist treatments that can slow the progression of myopia, thereby reducing the development of high myopia. Efforts are underway to formally make myopia management the standard of care, and optometrists are ideally positioned to deliver the care that emerging myopes need. Optometrists require a team of well-trained paraoptometric and administrative staff to deliver care effectively.
Typical independent and corporate optometry practices are geared toward the optical. This orientation dictates the allocation of resources and determines the staffing requirements. Myopia management is different. 
Currently, there are pharmaceutical and contact lens-based treatments for myopia. Patients may still wear spectacles, so the practice of myopia management requires additional resources above and beyond what is typical. Existing staff members will be required to learn new skills, techniques, and processes, some of which are unique to myopia management. In terms of additional staffing, a busy myopia management office may require a contact lens coordinator, specialized technicians, and/or education specialists.
Training Staff Members
Training of existing staff is critical for efficient delivery of myopia management. Since myopia management is predominantly pediatric, all team members should be oriented to meet the needs of young patients. This means that each person's role should include training for skills geared toward interacting with children — and their parents.  
Front office personnel must be educated on how to communicate with parents regarding myopia management care, as well as how to best schedule these appointments. Billers and insurance specialists must be shown how to correctly bill for myopia management-related services and materials. While managed vision care plans aren't currently likely to cover myopia management treatments and services, in the future, these same staff members may need to learn how to verify benefits for this type of care and how to bill insurance. Opticians will be more involved in clinical matters, as contact lenses and pharmaceuticals that treat myopia may unexpectedly alter the patient's spectacle experience. Technicians will need training in using new instrumentation and in the peculiarities and specifics of pediatric eye exams. Likewise, doctors will require education in the latest treatments for myopia, in the interpretation of clinical findings, and in how best to communicate with the patients and their parents. 
Handling Myopia Management Treatments
To best deliver myopia management care, leaders may wish to hire additional staff members. Since the care is focused on pediatrics and contact lenses, capable and tolerant personnel who are comfortable with both are needed. A Contact Lens Coordinator is an especially useful addition. This teammate will be responsible for ordering, tracking, handling inventory, and dispensing contact lenses — including those for myopia management. 
In many ways, myopia management is akin to the business of medical and specialty contact lenses. Unusual and custom contact lenses, including soft and rigid gas permeable lenses of various designs — including orthokeratology lenses — are primarily used in myopia management. If they are to be handled in any appreciable volume, there are additional processes required to deal with these types of lenses efficiently. The Contact Lens Coordinator will work closely with the doctor and the technicians to order and track lenses from various suppliers. They may also educate patients and their parents on the care and use of contact lenses. 
Making the Changes to Care for Myopia Patients
Adding myopia management to an existing practice places new demands on doctors and staff alike. Changes may need to be made to instrumentation, allocation of space, and various processes such as billing and inventorying. Existing staff will require education on the treatments and how to deliver care to a pediatric population. Hiring new staff members, perhaps to roles new to the practice, may be required to implement myopia management most effectively in the office. 
While these changes may seem daunting, meeting these challenges is necessary to address the myopia epidemic. Effective treatments for myopia exist. As awareness of the myopia epidemic — and the harmful effects of high myopia — grows, the need for skilled providers will also grow. Offices that can efficiently deliver myopia management care will provide an excellent service to patients and ultimately thrive with this specialty. 
Melanie Frogozo, OD, FAAO

, is the owner of 

Alamo Eye Care

 in San Antonio, Texas, where she directs the Contact Lens Institute.