sponsored content
January 17, 2022
By Kristen Dalli, Managing Editor, Review of Myopia Management
Regardless of where practitioners are in their myopia management journeys, X-Cel's online resources can be of service.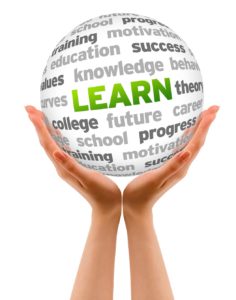 To successfully treat myopia management patients, practitioners need a comprehensive arsenal of resources. For practitioners who work with X-Cel Specialty Contacts, the wide variety of those resources can be suited to their individual needs. 
X-Cel's consultants are available to help ECPs throughout the design process, and they will also visit ECPs in their offices to help them learn the ins and outs of the fitting process. However, for practitioners who want to utilize X-Cel's resources at their own pace, several online educational tools are available. The extensive list below is available for all practitioners to help them throughout their myopia management journeys. 
Webinars and YouTube Videos
When treating myopia management patients with specialty contact lenses, practitioners need tools they can rely on to guide them through this process. X-Cel offers its customers several webinars that go in-depth on their different lenses while also covering pertinent topics in the eye care field. 
These sessions include information on everything from strategies for treating myopic patients, tips on offering specialty contact lenses to patients, and how X-Cel's latest orthokeratology design, the REMLens, can improve patient outcomes, among several others. The webinars are all hosted by leaders in the industry, including Andrew J. Biondo, OD, FSLS, Nicholas McColley, OD, MBA, and Tony Caporali, Director of Product Management, X-Cel. The videos are always available, allowing practitioners to refer back to them as often as needed. 
Similarly, X-Cel's YouTube channel is an ongoing resource for practitioners to consult for information on a wide variety of topics. The videos are organized into different playlists, making it easy to find collections of videos that share content categories. For example, playlists are dedicated to X-Cel's different lenses, including the Atlantis scleral lens and the REMLens for OrthoK. These videos can provide valuable insights when in-person sessions aren't possible or when practitioners need immediate answers. 
Fitting Guides
To help ECPs through the design, fitting, and ordering process, X-Cel also offers all of its fitting guides for each of the different lenses on its website. Practitioners can download them in full to their personal computers and access the information from their offices as needed. 
The guides for each lens are extensive and go beyond just the fitting process. For the REMLens, practitioners can access the certification guide, the product guide, the practice and fitting guide, the quick start fitting and order guide, the online calculator and ordering manual, and instructions for patient insertion and removal training. There is background information on the design of the lens, graphics that can aid in the fitting process, and information on how to contact X-Cel consultants for a more in-depth discussion. 
These downloadable resources provide practitioners with tools that can help them through the entire process with the patient. These can be used in tandem with in-office consultations, or they can serve as a backup plan for practitioners who may need quick guidance on a fitting or ordering decision. 
X-Cel also offers complete guides for establishing scleral lens and OrthoK practices for new and current accounts. These in-depth offerings are only accessible for new or existing accounts, and they also come with customized training geared explicitly toward individual practices. 
REMLens Resources
As the most recent OrthoK design, there is no shortage of information for ECPs on the REMLens. X-Cel has compiled everything practitioners need to know about the certification process, how to design and order lenses, and where to access further resources. There are links to educational videos, package inserts, all of the fitting guides, and the start of the certification process. X-Cel also breaks down the science behind the REMLens and why the lenses are so successful for myopia management; this can be helpful for practitioners starting with this design or for future conversations with parents about the benefits of the lenses.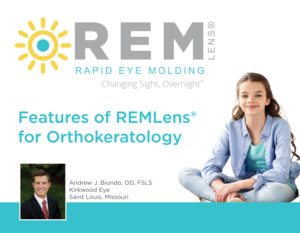 This also includes valuable information for practitioners to give to patients and their parents in the exam room. There is a link to a patient brochure that discusses the benefits of the REMLens, gives parents background on myopia, and explains how the lenses can be used to slow myopia progression. It's not uncommon for parents to have concerns or questions upon first hearing about their child's myopia. However, having this resource on hand can make it easier for practitioners to ease some of those worries and clearly explain the benefits behind starting myopia management treatment. 
Clinical Pearls
Clinical pearls are best defined as small bits of freestanding, clinically relevant information based on experience or observation. They are part of the vast domain of experience-based medicine and can help deal with clinical problems for which controlled data do not exist. X-Cel offers customers Clinical Pearls – a monthly article founded and written by X-Cel's Senior Account Manager, Linda Cole, ABO, NCLE, CPOT. 
Currently, Clinical Pearls cover several important topics for ECPs, including Fitting Set Hygiene, Recovering to Pre-Pandemic Success and Beyond, and My Staff & Patient Training, among others. The articles help promote high-quality patient care and practice success.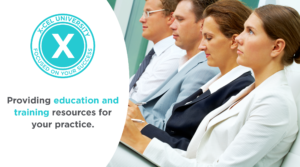 Learning from established practitioners and leaders in the eye care field is invaluable for all ECPs. X-Cel also makes this article, written by Dr. Biondo, available to its practitioners. Starting a specialty lens practice comes with a unique set of challenges, and having support and insight from colleagues who have done it can make a world of difference. 
Regardless of where practitioners are in their myopia management journeys, X-Cel's online resources can be of service. They cover everything from practice management, patient communication, and advice on every step of the fitting process. Having these tools is sure to benefit ECPs throughout their practices daily.