sponsored content
November 15, 2021
By Ben Larson, OD, FAAO
Having expert consultants just a phone call away is an invaluable resource that greatly benefits my practice.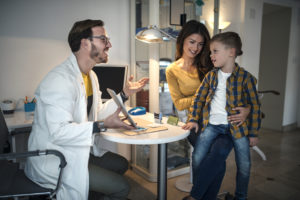 I've been in private practice for more than two decades, and I've been a customer of X-Cel Specialty Contacts for just as long. My experience with orthokeratology began 22 years ago, but my working relationship with X-Cel has been even longer. Since I was a young doctor just starting out, the experts at X-Cel have helped me make the decisions that are best for my patients and my practice. 
Initially, I received certification for four different OrthoK designs, and after spending time with each of them, I was inspired to create my own design. It was with the help of two great consultants at X-Cel that I was able to share my ideas, get their insight, and finalize a design that I have used for the last 22 years — and have used to great success with my patients. 
OrthoK is the primary specialty in my practice, and my extensive fitting experience has helped me both establish a relationship with X-Cel and give my patients the highest quality of care. When I am getting ready to fit a patient for OrthoK lenses, I try to keep the conversation focused on what matters the most: children's long-term vision health. 
OrthoK Lenses Are Safer and Stronger
With young patients, they are listening to their parents, which is why it is so crucial for parents to know the facts. In my experience, OrthoK lenses are safer than traditional soft lenses. They are more oxygen permeable, and kids are wearing them for just one-third of their days compared to two-thirds of their days with soft lenses. Children are wearing them in bed, in a more hygienic environment. They are not touching their eyes with contaminated fingers. There is also less of a chance of a child misplacing these types of lenses. If they lose it in their beds, that is the worst-case scenario because they cannot go many places. OrthoK lenses are also more durable than soft lenses. 
I give parents a key piece of information: OrthoK lenses effectively slow down or stop myopia progression. Based on outcomes from my practice, 60% of my patients will stop progressing when they start wearing these lenses. In 100% of cases, myopia progression slows down significantly. This is important for parents to know because when a child progresses beyond -4.00D, that is when the risk for all of those complications — retinal detachment, glaucoma, and macular degeneration — goes up exponentially. Parents always care about their children's eye health — that is a big deal. When it comes to long-term vision care, I've found that most parents are willing to do what it takes to give their children the best possible outcomes. 
Discussing Cost With Parents
During these conversations, I do talk about the financial aspect of OrthoK — mainly because parents will always ask — and I like to keep this as brief as possible. I charge per eye per year, and after four years, I reduce the price by half. After another four years, the price is reduced by half again. Once patients are established with OrthoK, they keep that half-off program for the duration of their treatment. It helps in building a practice, and it helps create loyalty among my patient base. The package provides patients with one pair of lenses, which are usually suitable for two years, and a backup pair in case of emergencies. 
From there, patients are divided into one of three levels, based on their specific eye care needs. Level one patients are the more typical, easy cases that are around -1.00D or -1.50D. Level two patients are at a -2.50D or -3.00D. Level three patients will either have astigmatism or need monovision, or anything that's a bit more challenging. Each level is an additional fee. Also, every patient receives an extensive manual about the care process for OrthoK and kit bags that have sample bottles of lubricating drops, hydrogen peroxide disinfecting solution, and a spare case. 
Guidance from People We Trust
When I was just starting to offer patients OrthoK, I utilized X-Cel's internal consultants regularly. I had two experts — Charles Doyle and George Johnson. They are true experts in orthokeratology lens design, especially for pediatric myopia control. More recently, I've had the pleasure of working closely with both Stephen Thomas and Heather Durkee for the better part of the last decade. They do the most consulting with us, and we've developed a great relationship over the years. 
Now, even though I'm calling X-Cel less often, I always leave the conversation with exactly what I need. Anyone I call knows exactly what they are doing if I need help on a bi-toric multifocal lens or I am struggling with a complicated design. They will tell me something I am working on is heading in the right direction, or they will offer me advice on what to change. I have talked to consultants on the West Coast and more locally in Orlando. When it is time for me to order, my crew in Orlando knows the ins and outs of my design, and they help me maintain that continuity in the ordering process. 
More recently, I have had the pleasure of working with Tony Caporali, X-Cel's Director of Product Management. He's helped me so much whenever I've wanted to try something new, and he'll help me experiment with just about anything. When I've bounced ideas off of him, he always tries to give me something that works the best for my practice and my patients. 
Having expert consultants just a phone call away is an invaluable resource that greatly benefits my practice. While each patient is different, having the right tools to provide the best quality eye care is critical to the success of long-term eye health, and working with X-Cel allows me to do just that.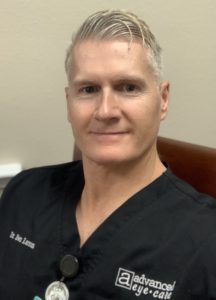 Ben Larson, OD, FAAO, opened Advanced EyeCare in Sanford, Fla., in 1999. He attended the Indiana University School of Optometry and completed his residency in ocular disease and refractive surgery at the University of Alabama. Dr. Larson is a fellow of the America Academy of Optometry and a member of the American Academy of Orthokeratology, American Optometric Association, Florida Optometric Association, and Central Florida Optometric Association.