June 1, 2023
By Dwight Akerman, OD, MBA, FAAO, FBCLA, FIACLE
Effectively treating childhood myopia is a team effort. Although optometrists are the primary eye care providers for children in most Western countries, pediatric ophthalmology plays a critical role in ensuring myopic children receive the highest level of care. 
Are pediatric ophthalmologists concerned about juvenile-onset myopia? In a word, yes. Earlier this year, the World Society of Paediatric Ophthalmology and Strabismus released its Myopia Consensus Statement 2023. This important Consensus Statement concluded, "There is sufficient evidence to warrant the adoption of myopia prevention and control measures in clinical practice in children with progressive myopia of childhood." By detailing the interventions to slow the progression of myopia as well as those that do not, the Consensus Statement demonstrates that the global pediatric ophthalmology community is more broadly embracing myopia management. The approximately 1,100 practicing pediatric ophthalmologists in the United States have taken note of this important Myopia Consensus Statement and utilize it as a practice resource to guide their clinical protocols.
Which myopic children should an optometrist refer and co-manage with a pediatric ophthalmologist? Referral and co-management are essential in the following conditions (not exhaustive):
Children whose diopters of myopia exceed their age in years 

High myopia in children is a red flag for systemic complications

Children with connective tissue disorders such as Stickler and Marfan syndrome

Children with developmental syndromes such as Noonan and Down syndrome

Children with strabismus

Children with amblyopia or substantial anisometropia

Children with ocular disease, e.g., glaucoma or congenital cataracts

Children with type 1 diabetes mellitus

Children with a history of blunt trauma to the eye

Children < 6 years who present with axial length ≥ 75th percentile
Accurate and early diagnosis of these systemic and ocular conditions provides the opportunity to educate patients and parents about the condition, how it will influence the child's myopia, and available therapies. In addition, early diagnosis of genetic ocular or systemic conditions may promote the screening of other family members.
From a practice management standpoint, parents appreciate a collaborative relationship between medical professionals. Parents often have multiple physicians co-manage their medical conditions. The same can be true when it comes to their child's eye conditions, including myopia. Furthermore, some parents request a second opinion when presented with myopia management for the first time.
Myopia management should be delivered by eye care professionals with knowledge of the causes of juvenile-onset myopia, disease course, consequences, and available evidence-based therapies. It is critical to have an excellent co-management relationship with a pediatric ophthalmologist if a referral is needed. Collaboration and knowledge exchange between eye care disciplines is necessary to optimize the outcomes for all myopic children.
Best professional regards,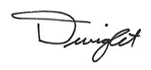 Dwight H. Akerman, OD, MBA, FAAO, FBCLA, FIACLE
Chief Medical Editor
dwight.akerman@gmail.com