September 1, 2021
By Treacy Adamo, OD, MS, FAAO
When parents appreciate your expertise and understand what they are paying for, value is perceived. Clinicians need to teach patients and their parents about the pathology of myopia.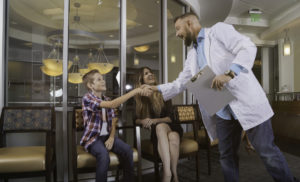 Myopia is the largest epidemic in eye care in recent history, affecting the population globally.  There are over 300 million myopic patients worldwide in 2021. Predictions have been made that myopia will affect 50% of the population by 2050.1
It is critical to assign value to the services that can disrupt this epidemic. Myopia management is an essential and effective offering in a primary care optometric practice. Depending on the method used and the study cited, myopia control can slow myopia progression by 40-60%. Reducing the rate of myopic progression by 50% can reduce the prevalence of high myopia, defined as myopia over -5.00D (defined by the World Health Organization), by up to 90%.2 By preventing high myopia, one would be limiting the pathology associated with the condition, including maculopathy, retinal detachment, glaucoma, and posterior subcapsular cataract. In fact, each diopter of myopia carries with it an increased risk of maculopathy by 67%, retinal detachment by 30%, glaucoma by 20%, and PSC cataract by 20%.3 
Factors to Consider When Setting Prices
While myopia control is a growing specialty of optometry, there is still a lot to learn for the primary eye care practitioner. There must be an investment in personal training/continuing education as well as staff education. Understanding the mechanisms of slowing axial elongation, thus slowing myopic refractive progression, is vital to be able to educate children and their parents. Knowing all methods to control myopic progress is necessary to design an individualized, comprehensive myopia management program. Valuation of intellectual property is a complex idea and one that should be kept in mind while setting fees. 
In order to deliver myopia management at the highest level, there should be an investment in diagnostic equipment. Orthokeratology is best performed with corneal topography available in the office. Optical biometry has been shown to be an essential indicator of the actual progression of myopia compared to measuring cycloplegic refractive error alone. Certain orthokeratology lens brands require a diagnostic set of lenses, while others allow for empirical fitting.
According to the MBA metrics, the average chair cost per complete exam was $134 in the 2018 publication.4 "Chair cost per exam is calculated by dividing total practice expenses less cost-of-goods, and OD compensation/retained profit divided by the number of complete exams performed."4 In setting prices, one needs to consider their chair cost per exam, the average revenue per patient, assess a value to the service provided, and include the profit margin that is desired. The MBA cites the average revenue/OD hour as $402 in 2018.4 Other considerations should include the time it takes to design lenses, manage the order, and follow up with the patient, including all diagnostic testing throughout the year. Regular follow-up visits should be included to assess any progress and determine the success of the implemented treatment plan. Changes to the myopia management program can be deployed should the child continue myopic progression.  
How to Structure Fees
Fees can be presented in either a global or fee-for-service/a la carte structure. Global fees will be paid upfront by the patient and include all costs for a set timeframe. Our practice structures costs this way, and it consists of all fees for the initial year and a second set of fees at a lower cost for the subsequent years. Using this structure, we tend to spend less time chasing money and more time focused on the patient's treatment plan.
Fee-for-service or a la carte structures can work as well by separating all office visits, diagnostic testing, consultation time, and materials. Since myopia management is primarily out-of-pocket, some parents object to the a la carte fee structure because they feel they are being nickeled and dimed. In analyzing our global fee structure and comparing it to others that charge fee-for-service, it was shown that the total patient cost equates to about the same.
All of the investments noted above will convert to costs that need to have an assigned value. It is appropriate to charge for these professional services. When parents appreciate your expertise and understand what they are paying for, value is perceived. Clinicians need to teach patients and their parents about the pathology of myopia. They need to view myopia not only as a visual condition but also as a progressive pathologic condition that puts the eye at significant risk with each diopter of change. Slowing that change and protecting eyes over the patient's lifetime is our goal. Illustrating this for the patient and parent is pivotal in getting the buy-in for the value of myopia management. Optometrists should be confident in their knowledge and skills and should get paid for the value they deliver, not just for the cost of the materials.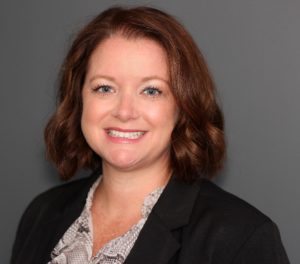 Treacy Adamo, OD, MS, FAAO, is the practice owner of Hinsdale Advanced Eye Care, providing full-scope family eye care in Hinsdale, Ill., with sub-specialties in myopia management, vision therapy and concussion rehabilitation, dry eye management, and preventative eye care.
References
Vitale S, Sperduto RD, Ferris FL.  Increased prevalence of myopia in the United States between 1971-1972 and 1999-2004. 

Arch Ophthalmol

2009; 127:1632-1639.

The Impact of Myopia and High Myopia, Report of the Joint World Health Organization; Brien Holden Vision Institute.  Global Scientific Meeting on Myopia

MiSight by CooperVision training module

"Key Metrics: Assessing Optometric Practice Performance & Best Practices of Spectacle Lens Management Report" by Essilor ECP University, 2018.