Sponsored content
September 15, 2020
By Justin Kwan, OD, FAAO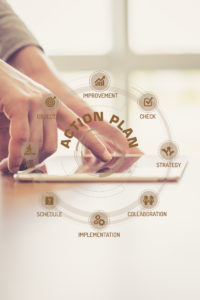 Initiating myopia management may sometimes feel like a sizable undertaking, particularly when the parent has low or no myopia. This parent has to be convinced that 1) myopia is abnormal, 2) there are benefits to slowing the progression of myopia, and 3) their child can experience benefits of contact lens vision correction now while simultaneously reducing the risk of visual impairment in the future.1
There is indeed a paradigm shift in the ways that an eye care provider and their staff think of and execute what ultimately is another transaction in the office, albeit a far different one – and that is taking a program approach to myopia management. The team goes from "recommending" an annual supply of contact lenses for clear and comfortable vision correction to "prescribing" a multi-year program that is inclusive of education, appointments, and lenses that impact the axial length development of the eye to effectively slow myopia progression.
We've seen program approaches be successful in other health-related industries in North America. For example, an often-used analogy is a multi-year treatment of orthodontia to solve for abnormal teeth positioning during development. The parent pays one price upfront, and the child goes in for periodic visits, allowing the orthodontist to make adjustments along the way. At times, the treatment is separated into multiple phases. In inflammatory meibomian gland dysfunction, intense pulsed light (IPL) is prescribed as multiple treatments spaced over specific intervals. At times, adjunctive treatment may be prescribed concurrently or for an extended period following the series of IPL. In either case, one visit or one treatment may not lead to the clinical outcome desired, so a multi-year approach to treatment is necessary.
In our own industry, we've also seen eye care professionals (ECPs) become comfortable with program approaches related to orthokeratology. The idea is that the parent has full transparency that one program fee includes all the visits related to myopia, diagnostic testing for staging and monitoring, and an ample supply of contact lenses. While no two cases of myopia management are alike, the program ensures that the child is fully cared for regardless of complexity, response to treatment, and progression rates.
ECPs around the country are now also implementing a program approach for myopia management that includes CooperVision's MiSight 1 day contact lens* – the first and only soft contact lens FDA-approved to slow the progression of myopia in children aged 8-12 years old at initiation of treatment.2
CooperVision's Brilliant Futures Myopia Management Program uses similar elements to the other program approaches stated above to create a new standard of care that provides patients with a solution to the myopia epidemic.3 The program begins with a suite of educational components that ECPs can use to educate parents on what myopia is and its long-term eye health effects1, ultimately creating a higher urgency to act. Once parents opt in, the program also includes other features such as:
A transparent, defined protocol for care, meaning the parent is aware of everything included in the program (including services and lenses) helping the ECP set appropriate expectations.
Free product shipping and returns, creating no-hassle product availability for the patient, thereby enabling better compliance for the wearer and peace of mind for the parent.
An interactive mobile app to keep patients and their parents engaged with the practice and the program of care, providing convenient access to myopia management information, lens-handling instructions and videos, appointment scheduling and reminders, product tracking, feedback, and more.
At the end of the day, the Brilliant Futures program and other programs are meant to create practice, patient, and parent support to successfully drive compliance, satisfaction, clinical outcomes, and long-term loyalty.4
There is a window of opportunity to make a profound difference in the child's ultimate level of myopia. The sooner ECPs can effectively manage myopia, the better the chances are that the child will experience less eye health complications when they are older. Educating parents and offering a comprehensive program to parents is one way to overcome initial hurdles.
As ECPs, our mindset should be on prescribing a program that happens to have contact lenses with amazing capabilities rather than a set of contact lenses that happens to have a program. The program approach strengthens the doctor-patient relationship and builds trust by having the doctor commit to the well-being of the child's vision and eye health as they grow and mature through their school-aged years.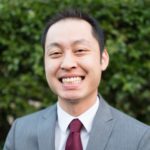 Justin Kwan, OD, FAAO, is Senior Manager, Myopia Management, of CooperVision's Professional & Academic Affairs group.
*  Indications for use: MiSight® 1 day (omafilcon A) soft (hydrophilic) contact lenses for daily wear are indicated for the correction of myopic ametropia and for slowing the progression of myopia in children with non-diseased eyes, who at the initiation of treatment are 8-12 years of age and have a refraction of -0.75 to -4.00 diopters (spherical equivalent) with ≤ 0.75 diopters of astigmatism. The lens is to be discarded after each removal.
Citations:
1 Tideman JW et al. Association of axial length with risk of uncorrectable visual impairment for Europeans with myopia. JAMA Ophthalmol. 2016;134:1355-1363.
2 Chamberlain P, et al. A 3-year randomized clinical trial of MiSight® lenses for myopia control. Optom Vis Sci. 2019; 96(8):556-567. Compared to a single vision 1 day lens over a three-year period.
3 Holden et al, – Global Prevalence of myopia and high myopia and temporal trends from 2000 through 2050. Ophthalmology 2016. 123(5):1036-1042 (in reference to the myopia epidemic).
4 "Over 8 in 10 ECPs agree they can build patient loyalty by offering myopia management products." CVI data in file 2019. Global survey by Decision Analysts with 402 ECPs in UK, Canada, Germany, Spain, Hong Kong, Australia/NZ