September 26, 2022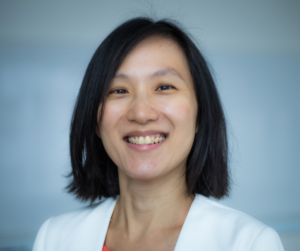 SAN RAMON, Calif. — Weiwen Chen was named Business Manager, Asia-Pacific, at CooperVision Specialty EyeCare. In this newly created role, she will lead the organization's rapid growth and category expansion across the expansive region, with the exception of China, which is managed by a separate team.
Chen was most recently a consultant to Visioneering Technologies Inc., where she led the company's entry strategy into Asia. Prior, she was Senior Director of Myopia Business Development for Essilor, where she led the company's global category strategy and drove commercial initiatives in key markets, including China, the U.S., Europe, and Latin America. She also has considerable experience in the public sector with the Singapore government.
She is the founder of Eyeviser, which promotes eye health and early eye disease detection by providing consumers with education and exams through its mobile eye screenings and network of optometrists and ophthalmologists across Singapore and Malaysia.
Chen earned her bachelor's degree in social sciences from the University of Bath in England and her MBA from INSEAD Business School in France. She is currently a board member for aidha, a charity that provides financial and entrepreneurship education to low-income women. Chen resides in Singapore.
"Our specialty business is well established in the APAC region — with sizable potential for even more success. We have built a comprehensive portfolio for myopia management and irregular cornea, plus close relationships with our distributors," said Juan Carlos Aragón, President, CooperVision Specialty EyeCare. "Weiwen's expertise in identifying and cultivating new business opportunities and partnerships in eye care will be invaluable to our ongoing growth."