August 5, 2021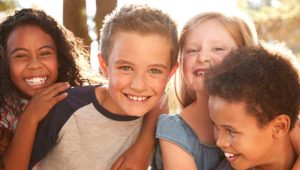 ATLANTA — Visioneering Technologies, Inc. (VTI) announced that ABB Optical Group Canada will be an authorized distributor of NaturalVue (etafilcon A) Multifocal 1 Day contact lenses in Canada.
ABB Optical Group is one of the largest distributors of optical products in the United States, supplying nearly two-thirds of eye care professionals across the country. ABB Canada offers the largest consolidated inventory of soft contact lenses as well as business solutions and independent consultative services designed to improve efficiencies, reduce operating costs, and advance patient care.  
"ABB Optical Group is one of the best-known distributors in the United States, and now they have operations and a distribution center set up in Canada," said Tony Sommer, Senior Vice President of Sales and Marketing for VTI.  "Our collaboration with ABB Canada provides a comprehensive array of products and leading-edge technology that can help our customers manage their business. Now that NaturalVue Multifocal contact lenses are available through ABB Canada, our customers can conveniently order them in Canada."
Once the certification to fit is completed, all new orders for NaturalVue Multifocal 1 Day contact lenses may be placed directly through ABB Optical Group Canada.
"We are thrilled to collaborate with VTI to provide Canadian eye care professionals access to the VTI NaturalVue Multifocal contact lenses," said Marc Tersigni, Country Manager of ABB Optical Group Canada. "Their innovative technologies have been well received by practitioners and fit perfectly with our suite of offerings. Our goal is to be an optical platform providing products, services and solutions that drive growth and profitability for eye care professionals. By partnering with VTI, we offer our customers another way to differentiate their practices or stores and better serve their patients' vision needs."