August 14, 2020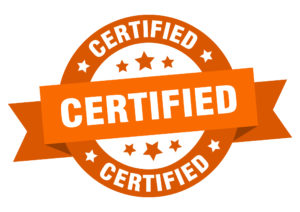 SAN RAMON, Calif.—The U.S. optometric academic community can now access the online certification curriculum for CooperVision's Brilliant Futures Myopia Management Program featuring MiSight 1 day contact lenses. Invitations to start certification were recently shared with 334 faculty and residents from the nation's 23 schools and colleges of optometry.
CooperVision's MiSight 1 day contact lens is the first and only soft contact lens the U.S. Food and Drug Administration has approved* for slowing the progression of myopia in children, who at initiation of treatment are 8-12 years of age.1
"Optometric educators have an incredible responsibility to train the next generation of optometrists for the future, including advancing myopia management as the standard of care," said Justin Kwan, OD, Senior Manager of Myopia Management, Professional & Academic Affairs at CooperVision. "As a former optometry school faculty member, I understand their desires for companies to help them understand new products. Our latest commitment gives faculty and residents direct experience with the most advanced contact lens technologies, helping grow their own knowledge while better preparing students for myopia management practice."
Invitations were sent to contact lens, pediatric and primary care faculty, encouraging collaboration across sub-specialties to enhance the continuum of care. CooperVision is also working directly with the contact lens chiefs at each school with existing myopia management clinics to successfully roll out the Brilliant Futures Myopia Management Program, so faculty and residents can prescribe the program to patients.
Enrolled faculty and residents will receive the same training practicing eye care professionals are currently experiencing. The online training program uses an autonomous learning approach that allows participants to progress at their own pace, at the time and place of their choice. It includes:
A five-course syllabus.
Optional engagement opportunities with peers and academic optometric colleagues at the University of Waterloo and Montreal via Ask the Expert webinars.
A separate optional opportunity to gain Paragon CRT certification.
Upon successful completion of the curriculum and online exam, faculty and residents will work with their dedicated CooperVision Myopia Management Specialist to activate their Brilliant Futures account.
ECPs who are interested in learning more about the Brilliant Futures Myopia Management Program featuring MiSight 1 day contact lenses can visit www.coopervision.com/practitioner/myopia-management.
*  Indications for use: MiSight 1 day (omafilcon A) soft (hydrophilic) contact lenses for daily wear are indicated for the correction of myopic ametropia and for slowing the progression of myopia in children with non-diseased eyes, who at the initiation of treatment are 8-12 years of age and have a refraction of -0.75 to -4.00 diopters (spherical equivalent) with ≤ 0.75 diopters of astigmatism. The lens is to be discarded after each removal.
[1] Chamberlain P, et al. A 3-year randomized clinical trial of MiSight lenses for myopia control. Optom Vis Sci. 2019; 96(8):556-567. Compared to a single vision 1 day lens over a 3 year period.