April 13, 2022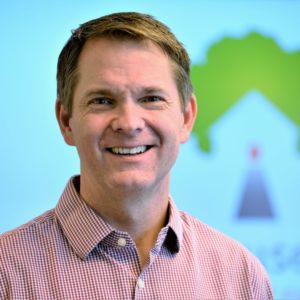 BOULDER, Colo. — Treehouse Eyes announced that CEO Matt Oerding has been named a 2022 Titan 100.
The Titan 100 program recognizes Colorado's Top 100 CEOs & C-level executives. This year's honorees will be published in a limited-edition Titan 100 book, profiled exclusively online, and will be honored at an awards ceremony in June. 
"These passionate and driven Titans of industry exemplify the true definition of leadership. We honor them for their unwavering commitment to building their businesses, shaping our communities, and making Colorado a better place to work and live," said Jaime Zawmon, President of Titan CEO.
Oerding is the co-founder and CEO of Treehouse Eyes, working toward the mission to give children better vision for life. Since its inception, the company has seen significant growth in both size and scale, expanding its reach to 60 active locations in 23 states across the country. Oerding has more than 20 years of progressive experience in medical devices, consumer goods, and consumer durables, including at companies such as General Electric (GE), General Mills, and Alcon.
"Childhood myopia is an epidemic and growing exponentially. We want our centers to be a uniquely nurturing and positive space offering families with children diagnosed with myopia a new pathway to better vision for life," said Oerding. "We're challenging the status quo around vision care and have the opportunity to help kids see a brighter and clearer future. Being named a Colorado Titan 100 is a testament to our team's pioneering work addressing childhood myopia"