March 15, 2022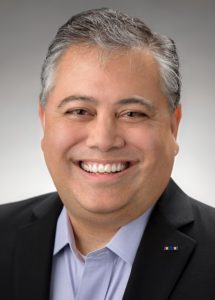 SAN RAMON, Calif. — Tony Sommer, Jr. has been named General Manager, Americas at CooperVision Specialty EyeCare. Sommer will lead the organization's continued growth and projected category expansion across the United States, Canada, and Latin America, beginning this April.
Sommer — who has two decades of industry-related experience — most recently served as Senior Vice President of Sales and Marketing for Visioneering Technologies, Inc., where he led strategic planning and commercial operations for the company's contact lens portfolio. Previously, he was Head of Sales for Bausch & Lomb's U.S. Vision Care division and held senior sales and marketing roles with CIBA Vision/Novartis, in addition to working with other health care entities.
Sommer has been an active board member of the Global Myopia Awareness Coalition since 2019. He holds a master's degree in business administration from Oklahoma City University and a bachelor's degree in international affairs from the United States Air Force Academy.
"Our dedication to collaborating with eye care professionals starts by investing in our team," said Juan Carlos Aragón, President, CooperVision Specialty EyeCare. "Tony adds new perspectives and expertise that will be invaluable as we continue to strengthen our position as an industry partner and expand our presence in the Americas and worldwide."