Sponsored Content
March 1, 2021
By Sharokh Kapadia, OD, FAAO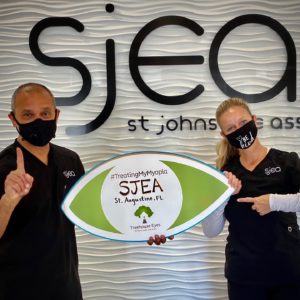 As a private practice owner, I am always looking for ways to differentiate our practice and drive new and profitable growth. With two locations in the Jacksonville, Florida, area, we are positioned as higher end and have always offered the latest patient care technology and services. I've watched the myopia management market with interest over the past few years but had been reluctant to jump in until I felt the market was ready and we could execute it as a comprehensive program. 
I decided last fall that the time was right and want to share my early experience going from "zero to 60" in only a few months of implementing myopia management. I know many optometrists are in the same position where they are watching or just dabbling in myopia management, and I hope they can learn from my experience.
Like most optometrists, my core education and training did not prepare me for the mind shift change needed for modern myopia management. I examined myopic kids and sent them home with single vision eyeglasses. They left happy and came back a year later, still happy but more myopic. It honestly didn't faze me much that these kids' prescriptions would change again in the next 12-18 months. It was an optical inconvenience I grew to accept and not question. As I was trained in school, and like the rest of the profession, I continually updated their glasses and occasionally recommended contact lenses. I knew that higher myopia increased the risk of serious eye diseases, but for years I thought there was nothing I could do about it and certainly wasn't concerned about retinal disease in a nine-year-old -0.75D patient.
As I gained more exposure to myopia management by reading Review of Myopia Management and attending CE conferences, I realized that not only can my practice have a lifelong positive effect on these kids, but this could open an entirely new revenue stream with highly loyal families for my practice. In fact, I knew if I didn't soon start proactively offering this service, my patients would hear about it from others, which could risk my practice brand and reputation. After researching how to implement myopia management successfully, I decided to partner with Treehouse Eyes, a company solely dedicated to providing myopia management for kids. Launched in 2016, Treehouse Eyes has been at the leading edge of the service side of myopia management, and I was confident their model would help me execute and ramp up my revenue significantly faster than I could do by myself. 
My experience of six months in the partnership has been a rewarding journey. The program starts with an eight-week virtual training program called the Treehouse Eyes Academy. Through a series of interactive sessions and one-on-one meetings with their training team, my staff and I were taken through everything from their clinical protocol, case presentation, staff education and training, documents, operational processes in the practice, and marketing support. After our practice "graduated," we have meetings at least once per month to continue the training and support and guide us through their systematic and phased approach to implementation. 
For me, the biggest takeaway early on was the importance of having a staff member designated and well trained by Treehouse Eyes as our myopia counselor. This go-to person was responsible for ensuring all the forms, processes, and basics were ready to launch and support other staff members to understand myopia management and properly get on board. Our myopia counselor has helped take the burden off of me as the owner so we could quickly accelerate implementation.
My practice, like many, previously did not offer comprehensive myopia management and only had minimal experience with OrthoK for the purpose of vision correction – not axial elongation control. So, while there was a clinical learning curve for us that may not be there for others, the Treehouse Eyes phased approach worked well to ensure we were on track to achieve our goals. 
Now, five months since graduation, we already have 29 patients in treatment. Our optometrists and staff have gained confidence with our processes and case presentation, so our case acceptance rate is higher than I expected. Using the Treehouse Eyes fee model, and the fact that myopia treatment is cash pay, we quickly paid back our initial investment and set a challenging target for 2021. I expect by the end of this year to be driving about $30,000 each month of high margin revenue into our practice. Importantly, this is an ongoing revenue stream because children need continued treatment until they reach ocular maturity, and word of mouth should quickly drive even more patients in for treatment.
I hear from many colleagues that they know they need to add specialty services such as myopia management, dry eye, and other services to offset risk from managed vision care plans and other challenges we face as independent optometry practice owners. Too often, these ideas never make it into action. While those other services are important, keep in mind that about 0.2 percent of the population has keratoconus, about 10 percent have dry eyes, yet nearly 33 percent of kids are myopic! With that, it is abundantly clear that NOW is the time for myopia management. We have proven clinical solutions to help children, and with the support of Treehouse Eyes I have a proven implementation model to support execution and drive profitability.
As Mark Twain said, "The secret of getting ahead is getting started." With a discipline such as myopia management, the challenge is how to get started. Treehouse Eyes was the clear answer for my practice.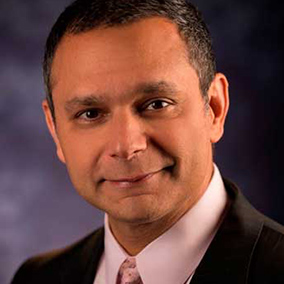 Sharokh Kapadia, OD, FAAO, is the owner of St. Johns Eye Associates, with two practices in the greater Jacksonville, Florida, area. Dr. Kapadia graduated from the Michigan College of Optometry, where he specialized in contact lenses. After he graduated, Dr. Kapadia completed a one-year residency at the renowned Bascom Palmer Eye Institute in Miami, Florida, where he focused on ocular diseases. For ODs who want to learn more about Treehouse Eyes, please visit GrowMyMyopiaPractice.com.