May 10, 2023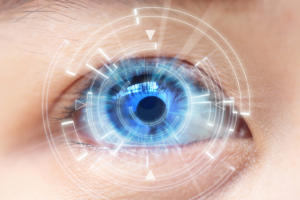 SAN RAMON, Calif. – CooperVision Specialty EyeCare has partnered with Review of Myopia Management to launch The OrthoK Knowledge Bank, the complete source eye care professionals need to manage patients' myopia using orthokeratology. The OrthoK Knowledge Bank includes information about everything ECPs require to successfully treat patients using corneal reshaping orthokeratology. 
Topics include getting started with the specialty, determining the appropriate candidates, measuring and fitting methods, choosing and customizing the design, communicating with patients and parents, and establishing a fee structure.
"We recognize the benefits of consolidating high-quality articles on orthokeratology in a single location," said Leah Johnson, OD, FAAO, FSLS, Director of Professional Affairs for CooperVision Specialty EyeCare. "By establishing a dedicated section on Review of Myopia Management, our goal is to facilitate learning and increase the number of children receiving myopia management therapy."
"Review of Myopia Management is pleased to partner with CooperVision Specialty EyeCare to consolidate this important information about orthokeratology into one easily accessed resource," said Dwight Akerman, OD, MBA, FAAO, FBCLA, FIACLE, Chief Medical Editor of Review of Myopia Management. "Orthokeratology has become an important evidence-based tool for eye care professionals to slow myopia progression among children and adolescents."
The website is organized under categories headed Clinical, Practice Management, and Practice Growth. Clinical topics include topography-based fitting and troubleshooting, among others. Practice management articles cover setting up an OrthoK specialty practice, fee structures, as well as the overall history of orthokeratology. Practice Growth encompasses subjects ranging from incorporating all the diagnostic tools and everything you need to get started to presenting OrthoK to patients and parents.
The OrthoK Knowledge Bank is a resource of information for practitioners who are just starting out learning the techniques of orthokeratology as well as for ECPs who already have experience fitting their patients with this technology but who want to expand their knowledge to improve their expertise in the field.
Access everything there is to know about orthokeratology at The OrthoK Knowledge Bank here.