sponsored content
October 15, 2021
By Stephanie Ramdass, OD, MS, MBA, FAAO, FSLS; eyecademy.ca, Ontario, Canada
Whether you are new to treating myopia or looking to add to your arsenal of tools to manage your myopic patients best, the Myopia Master will help you deliver exceptional patient care.
Disclaimer: The availability of products and features may vary by country. Not all features are available in the U.S.

As eye care practitioners, it is vital that we do everything in our power to give our patients the highest quality of care. That includes everything from staying up to date on the latest research and clinical findings, offering a wide array of treatment modalities, and having the proper devices to conduct comprehensive eye exams. 
The Myopia Master is an all-in-one tool that helps ECPs diagnose, treat, and manage myopia. A single acquisition allows for an autorefractor measurement, keratometry readings, and axial length analysis of the eye. The instrument measures the length of the eyeball via contactless partial coherence interferometry that is considered the gold standard for axial length measurements.1 This is the same clinically effective axial measurement function used in the OCULUS Pentacam AXL but set in a unit that is significantly less expensive than traditional ophthalmologic pre-surgical evaluation instrumentation. 
Benefits of Using this Instrument for Myopia Management Patients
While measuring axial length is not required to initiate myopia treatment for a patient and is rarely found in routine clinical settings, doing so most certainly helps manage patients over time. This is especially true for those patients undergoing orthokeratology treatment, where refractive error is corrected with this treatment modality. Regardless, we know that variability can exist in monitoring eye growth from measuring refractive error alone and that even emmetropic eyes can exhibit longer than average eye lengths. Early detection of pre-myopia can include observing a pattern of increased eye growth over a short period and may indicate an increased risk of progression to myopia as a child grows and develops. 
Conversely, the close follow-up of a patient with already established myopia is necessary to determine if a treatment plan could be beneficial, and more importantly, assess the effectiveness of a treatment plan already in place. The Myopia Master is a comprehensive tool that aids practitioners in managing patients at and between both ends of this spectrum. 
To optimize the device's features, it is calibrated with a software program populated with nomograms developed over time by the Brien Holden Vision Institute (BHVI), a global leader in pushing the arena of myopia management forward. This software allows for a comparison to an age-matched, gender-matched, and ethnicity-matched database to plot axial length over time. This visual display of risk is an invaluable educational tool for parents and patients. These powerful percentile curves are currently calibrated for East Asian ethnicities between the ages of 4 and 18; however, additional ethnicity-driven data is in the works. In the interim, the dataset generated provides helpful diagrams that support clinical discussion with parents and patients when deciding whether to initiate myopia treatment.
Aside from its metric capabilities, its most impressive value-added feature is a series of visuals that help patients and their parents understand why myopia management is essential, what level of risk exists for long-term vision loss, the purpose of treatment, and the effectiveness of myopia treatment. It is a unique powerhouse that will foster the growth of your myopia management practice. 
Reliable Data Help Improve Myopia Outcomes
Whether you are new to treating myopia or looking to add to your arsenal of tools to manage your myopic patients best, the Myopia Master will help you deliver exceptional patient care. It helps support your clinical decision-making and allows caretakers to have peace of mind that they are making the very best decisions for their child's current and long-term ocular health. 
It is also essential to have reliable data that is repeatable and accurate. The Myopia Master records six axial length measurement values during each acquisition. This once limited piece of the myopia management puzzle can now be easily acquired in a clinical setting via a comfortable and non-invasive technique. Overall, it provides a quick and pleasant doctor-patient experience.
Digital output screen from a single Myopia Master acquisition (left). Note in a 7-year-old the high refractive error and axial length measurement greater than 26 mm. Fundus photography (right) shows a tilted disc and tigroid fundus, in line with an eye that has grown too quickly in a short period of time. Note, connective tissue disorders have been ruled out in this patient. After analysis of Myopia Master data, a multi-step myopia treatment plan was discussed with mom and patient.
What It Looks Like in the Office
The Myopia Master is a space-saving device. Its footprint is comparable to a compact autorefractor, resting comfortably on a hydraulic table on its own or shared with other instrumentation already in your office. The instrument can be initiated to measure from the unit itself or run directly from the BHVI-powered software. Still, it will need to be connected to a desktop or laptop to start its measurements from the software. A darkened room with a closed door and a comfortable, adjustable seat suitable for your youngest patients is ideal for maximizing the best results. While doctors or staff can administer the Myopia Master, it is crucial to have the patient comfortably seated on a stable chair to prevent excessive movement during acquisition. The instrument will instruct the administrator on when the patient should blink, and acquisition of the full myopia panel is complete in under one minute for each eye. 
Using Either the Global Fee or Pay-Per-Use Model
There are typically two methods for the cost of your clinical services. Myopia management can be delivered as part of an annual global fee that includes acquiring and analyzing the Myopia Master metric outputs. During this year, a series of exam visits, usually in three- or six-month intervals post-stabilization of treatment modality, occur. Parents are keen on knowing their children's "numbers," which refer to refractive error and axial length changes. If a pay-per-use model is employed, a fee charged similar to taking a corneal topography could be applied; however, at potentially four or more measurements a year, this may deter parents from showing up for follow-up appointments if they begin to see their child's myopia is stabilizing. At the very least, a charge for a "screening" measurement can be added to baseline eye exams to support the conversation with parents that nearsightedness should be monitored sooner than their child's next annual exam. 
The Future of Myopia Management
Globally, practitioners have embraced the practice of treating myopia and not just correcting it, which is especially crucial to our youngest patients who exhibit progressing myopia. 
Now, industry and public health measures will be better aligned in their fight to slow myopic progression and prevent long-term, irreversible vision loss, secondary to cataract formation, retinal detachment, or macula-related myopic changes. The future of myopia management is promising for practitioners and their youngest patients, who will directly benefit from more directed clinical care, ultimately resulting in less long-term stress on ocular health services when eyesight can be preserved.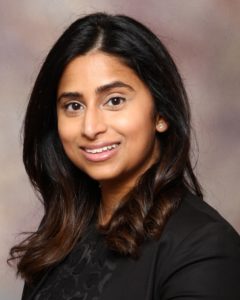 Stephanie Ramdass, OD, MS, MBA, FAAO, FSLS, is in clinical practice in the Toronto, Peel, and Halton regions of Ontario, Canada, and is Adjunct Faculty at the Michigan College of Optometry. She graduated from the Inter American University of Puerto Rico School of Optometry and completed a Cornea and Contact Lens Residency at the Michigan College of Optometry (MCO). While at MCO, she also completed a clinical research fellowship at its Vision Research Institute and obtained her MBA degree with a focus on project management. She is a member of the Ontario Association of Optometrists, fellow of the American Academy of Optometry, and a member of the Scleral Lens Education Society. She is also a committee member, contributing author, and Ambassador for the International Myopia Institute. This article is sponsored by Oculus.
References
Sel S, Stange J, Kaiser D, Kiraly L. Repeatability and Agreement of Scheimpflug-based and swept-source optical biometry measurements. Contact Lens and Anterior Eye 40(2017);318-322