NEW FALL SERIES  IS COMPLETE AND AVAILABLE FOR ON-DEMAND VIEWING.
Please note, recorded webinars are no longer available for CE credit.  View the webinars below.
Visit THE Myopia Meeting Fall Series Sponsors:
THE Myopia Meeting hosted several live webinars for eye care professionals interested in learning from the experts about how to incorporate myopia management into their practices. We are pleased to provide the recorded webinars for your on-demand viewing.  Note: The recorded webinars are not available for CE/COPE credit.
The Role of OrthoKeratology in Myopia Management
Presented by Michael J. Lipson OD, FAAO, FSLSWatch Here

Your Myopia Marketing Isn't Working. Here's Why.
Presented by:  Matt Oerding, MBAWatch Here

Managing Myopia with Multifocal Contact Lenses 
Presented by: Thomas Aller, OD, FBCLA

Watch Here

Building a Successful Myopia Management Sub-Specialty Practice
Barry Eiden, OD, FAAO, FSLS

Myopia Treatment: The Science and Clinical Treatment – Atropine
Jeffrey Cooper, MS, OD, FAAO, FCOVD


How to Add Myopia Management Without Losing Your Mind, Your Staff and Your Primary Care Practice
Gary Gerber, OD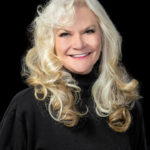 Real World Myopia Management
Sally Dillehay, OD, EdD and Pamela Capaldi O'Brien, MS

Myopia Control: An Evidence-Based Update
Mark A. Bullimore, MCOptom, PhD, FAAO