December 1, 2020
By Dwight Akerman, OD, MBA, FAAO, FBCLA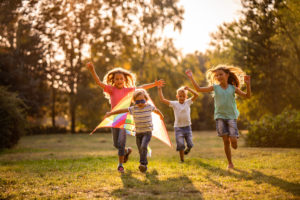 The prevalence of myopia and high myopia is increasing in the U.S. and globally at an alarming rate, with significant increases in vision impairment risks from pathologic conditions associated with high myopia, including retinal detachment, myopic macular degeneration, cataract and glaucoma.1 In U.S. children and teenagers aged 5 to 19, the overall prevalence of myopia greater than or equal to -1.00D is estimated to be a shocking 42 percent.2
Outdoor exposure during childhood is the most critical lifestyle risk factor that is known thus far.3 Time outdoors prevents or delays the onset of myopia and may also have a small protective effect in slowing progression.4 This is important because outdoor exposure may decrease the final amount of myopia a child develops.
Low amounts of time outdoors (fewer than 90 to 120 minutes per day) has been associated with a two to three times increased risk for the onset of myopia.5 From randomized trials in China and Taiwan in which schoolchildren were encouraged to go outdoors for up to 11 hours weekly, a risk reduction of 35 percent was observed for incident myopia and a 50 percent reduction in progression.6
The protective effect of being outside is currently explained by a high light intensity leading to a higher retinal dopamine secretion, which discourages axial length growth, though other mechanisms may play a role as well.7
Most studies show a significant effect of outdoor exposure when children are exposed for at least two hours a day. Therefore, I encourage you to educate children and parents that it is vital to spend a minimum of 120 minutes of intermittent outdoor light exposure per day, including recess time, physical education time and additional outdoor time after school.8
Best professional regards,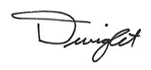 Dwight H. Akerman, OD, MBA, FAAO, FBCLA
Chief Medical Editor
dwight.akerman@gmail.com
Holden, B. A., Fricke, T. R., Wilson, D. A., Jong, M., Naidoo, K. S., Sankaridurg, P., … & Resnikoff, S. (2016). Global prevalence of myopia and high myopia and temporal trends from 2000 through 2050. Ophthalmology, 123(5), 1036-1042.
Theophanous, C., Modjtahedi, B. S., Batech, M., Marlin, D. S., Luong, T. Q., & Fong, D. S. (2018). Myopia prevalence and risk factors in children. Clinical ophthalmology (Auckland, NZ), 12, 1581.
French, A. N., Ashby, R. S., Morgan, I. G., & Rose, K. A. (2013). Time outdoors and the prevention of myopia. Experimental eye research, 114, 58-68.
Xiong, S., Sankaridurg, P., Naduvilath, T., Zang, J., Zou, H., Zhu, J., … & Xu, X. (2017). Time spent in outdoor activities in relation to myopia prevention and control: a meta‐analysis and systematic review. Acta ophthalmologica, 95(6), 551-566.
Rose, K. A., Morgan, I. G., Ip, J., Kifley, A., Huynh, S., Smith, W., & Mitchell, P. (2008). Outdoor activity reduces the prevalence of myopia in children. Ophthalmology, 115(8), 1279-1285.
Wu, P. C., Chen, C. T., Lin, K. K., Sun, C. C., Kuo, C. N., Huang, H. M., … & Wu, P. C. (2018). Myopia prevention and outdoor light intensity in a school-based cluster randomized trial. Ophthalmology, 125(8), 1239-1250.
Norton, T. T. (2016). What Do Animal Studies Tell Us about the Mechanism of Myopia–Protection by Light?. Optometry and vision science: official publication of the American Academy of Optometry, 93(9), 1049.
Ho, C. L., Wu, W. F., & Liou, Y. M. (2019). Dose–Response Relationship of Outdoor Exposure and Myopia Indicators: A Systematic Review and Meta-Analysis of Various Research Methods. International journal of environmental research and public health, 16(14), 2595.