sponsored content
November 16, 2020
By Ryan Parker, OD
Director of Professional Development-Essilor Of America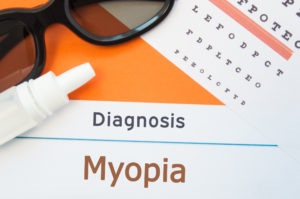 I know many of you have read numerous articles predicting the number of myopia patients that our practices will need to manage over the next 25 years. I am not going to restate those staggering numbers again here. We know that they will be coming in droves, and we must effectively manage these children. We must start transforming our practices and the way we approach myopia now.
Fortunately, we have access to excellent sources of information that tell us myopia is not a simple refractive condition. If not appropriately addressed in early childhood, it can lead to ocular complications such as myopic macular degeneration, retinal detachment, glaucoma, and cataracts. As optometrists, this is the next big thing. As a profession, we must embrace this paradigm shift and be the eye care experts that parents will turn to for the latest myopia management options.
Better Care Comes as New Treatment Options Emerge
When managing myopia, your mindset should be to employ a comprehensive suite of customized solutions for each patient. A one-size-fits-all approach does not work in this space. This means you have to be well versed in many management options. Never fear; I am sure you have noticed the uptick of myopia management CE courses offered.
We have a wealth of information at our fingertips. We learn more each day about what triggers myopia onset and progression, including factors  such as outdoor time and working distance that can mitigate onset.1,2 More studies are emerging around atropine and the best concentration (although one of my favorite things to do in myopia meetings is to ask the experts, what is the best concentration to use?" Three hours later, they are still having an intense discussion). Not only are we honing in on what concentration, but I also believe the future holds some novel dosing applications.
The world of soft contact lenses has seen some ground-breaking advancements with the launch of CooperVision's MiSight, an FDA-approved product for myopia management. Johnson & Johnson Vision announced they received the FDA's breakthrough device designation for a myopia control lens. Updated OrthoK designs are being created to reduce myopia progression in children more effectively. All this means your suite of solutions is improving as technology evolves and as we learn more about myopia progression.
The Spectacle Lens Option
One of the common questions I get after presenting over myopia management is, "When are we going to get a spectacle lens?" I think we can all agree that spectacle lens options are currently a weak spot in your suite of solutions.
The problem we face is that most myopes need a pair of glasses unless you have the OrthoK fit dialed in. Executive bifocals have shown effectiveness,3 but aesthetics come into play. Thus, some practitioners will select a PAL that has shown a lower efficacy compared to executive bifocals. Sankaridurg et al. published an impressive paper comparing various management strategies, and they showed PALs may  reduce progression by 11 percent to 35 percent.4
To give children the best chance of slowing myopia progression, they must be in solutions they actually use for as many waking hours as possible that are proven effective. One reason I believe the future of myopia is so exciting is that we will have access to advanced spectacle lens design to manage myopia.
In China, Essilor recently launched its myopia management lens called Stellest. It is the result of more than 30 years of studies, design innovation, rigorous research efforts and collaboration with the top research institutes and myopia experts. This lens provides myopia correction and sharp far vision through a single vision zone and myopia management through H.A.L.T. (Highly Aspherical Lenslet Target).   The technology consists of aspheric lenslets spread on 11 rings to create a signal volume that slows down the axial length.
Key interim findings were released at the World Society of Pediatric Ophthalmology and Strabismus Worldwide Connect virtual congress.5
After one year, children wearing Stellest lenses saved more than half a diopter of myopia degree on average (more than 60 percent slow-down in myopia progression compared to the control group wearing single vision lenses).
After one year, eye elongation was prevented in 28 percent of the children wearing Stellest lenses, while eye elongation occurred in all the children wearing single vision lenses.
100 percent of children wearing Stellest lenses had clear vision, adapted to their new lenses within a week, and were as satisfied with their quality of vision as the children wearing single vision lenses.
I am excited by the early results of this product and am anticipating further studies. Once we have more access to specialized myopia management lenses, the comprehensive suite of solutions will be more robust, and more children can be effectively managed. I wish I could provide a definite date for a product launch in the United States, but I cannot at this time. I can tell you that the entire team at Essilor is committed to bringing you innovative solutions to give you more options in addressing the growing need for myopia management. By utilizing these new solutions and existing ones, you will truly be able to improve someone's life by potentially saving their sight.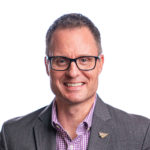 Ryan Parker, OD, is director of professional development for Essilor of America, the sponsor of this article.
References
20 French AN, et.al. Time outdoors and the prevention of myopia. Experimental Eye Research xxx (2013)1-11.
Sherwin JC, et al., The association between time spent outdoors and myopia in school children and adolescents: a systemic review and meta-analysis. Ophthalmology. 2012 Oct;119(10):2141-51
Cheng D, et al., Randomized trial of the effect of bifocal and prismatic bifocal spectacles on myopic progression: two-year results. Arch Ophthalmol. 2010 Jan;128(1):12-9.
Sankaridurg, P., Conrad, F., Tran, H., Zhu, J., 2018. Controlling Progression of Myopia: Optical and Pharmaceutical Strategies.Asia-Pac. J. Ophthalmol. Phila. Pa 7, 405–414.